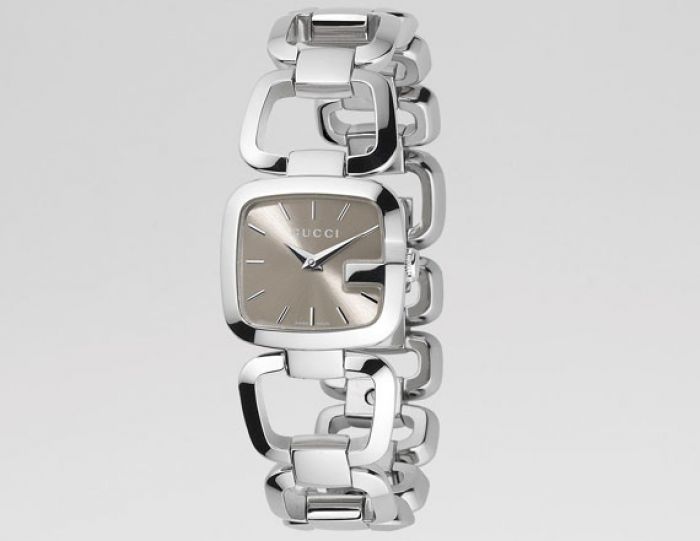 Luxury Watches:
Favorite luxury brand Gucci has just introduced its G Gucci Watch, just in time for the Timeless Campaign.
The G Gucci collection for Spring/Summer includes a range of watches on a stainless steel bracelet with a jewelry clasp. Other features of the watch include a stainless steel case, brown sun-brushed dial, quartz movement, sapphire crystal and water resistance. The Gucci Timeless Campaign is set to feature classic photographs of celebrities from fashion and/or film wearing their own vintage Gucci pieces.
To get in on the icon trend yourself; Gucci offers the Icon necklace, in 18k white gold and diamonds. The 16 diamonds on the pendant total 0.17 carats and surround a tiny heart hole on an adjustable chain, which can be either 16.5" or 18".
The spring/summer collection offers a variety of elegant jewelry pieces in either white or yellow gold and includes: rings, bracelets, necklaces, earrings and more.