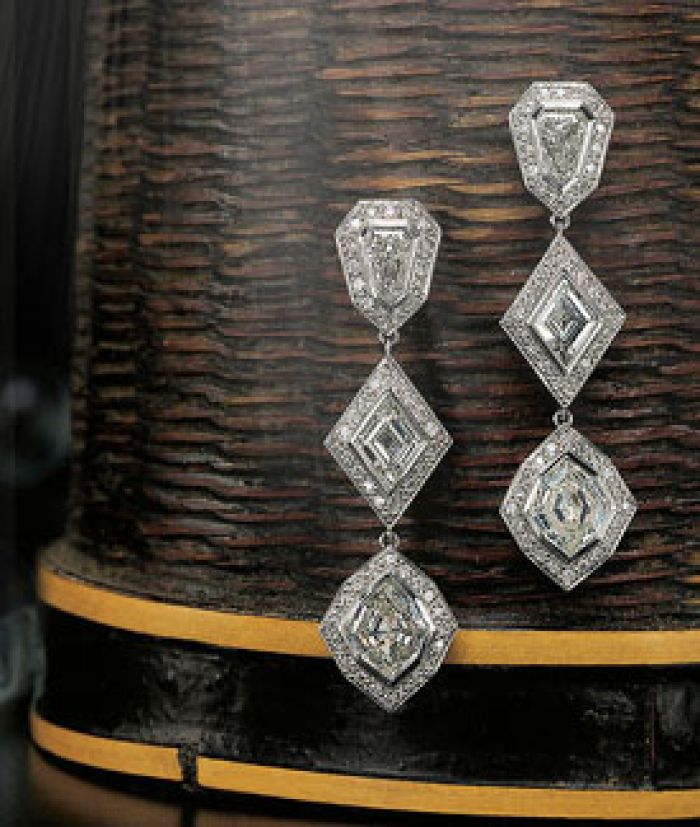 Fine Jewelry:
The Jeffrey Daniels designs for the Gem Platinum collection of fine jewelry is a diverse array of original pieces that combine gems with platinum with a flair generally associated with beauty that is found naturally more often than manmade. Each piece of the collection is as original as a snowflake and crafted to prevail timelessly through current fashions, trends, and styles.
The multimillion-dollar collection possesses an essence of elegance that is both enchanting and whimsical. There are 39 separate pieces with pink and yellow diamonds that are surrounded by delicate pavé encrusted platinum and gold.

Several of items are priced from the low- to mid-six-figure range. Many of Hollywood's leading ladies have been spotted at major red-carpet events adorned in jewelry by Jeffrey Daniels.