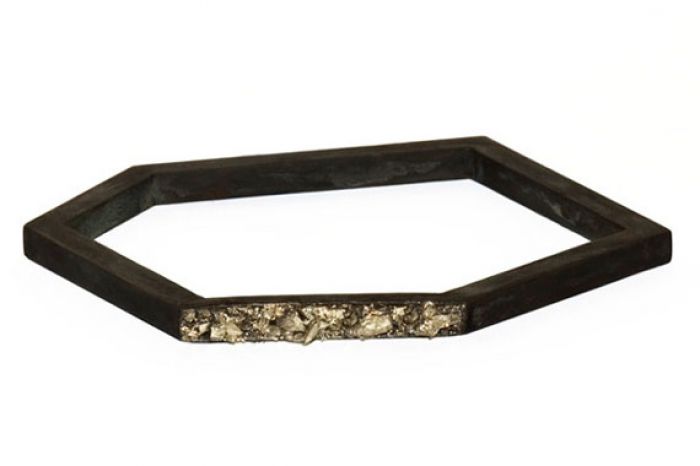 Fine Jewelry:
Under the radar jewelry line Lady Grey recently debuted its collection for Fall '10, entitled, "Sacred Geometry."
Brooklyn designers Jill Martinelli and Sabine Le Guyader's fascination with naturally occurring geometric forms is found throughout the collection, which is inspired by everything from Mexico's Naica Cave of Crystals to the platonic solid models found in Johannes Kepler's Mysterium Cosmographicum.
The result of their inspiration is a unique jewelry line utilizing quartz crystals cast in silver and bronze and geoden transformed into abstract shapes of bronze cubic pendants with crushed pyrite. The collection has transformed the foundation of the duo's inspiration into iconic pieces of jewelry, based on the platonic solids and organized natural patterns found in the natural world.

The Lady Grey line proves that jewelry doesn't have to be round and smooth: necklaces, pendants, bracelets, rings and cuffs in the collection all have lines and angles that go against traditional jewelry standards, but are still rich and luxurious.