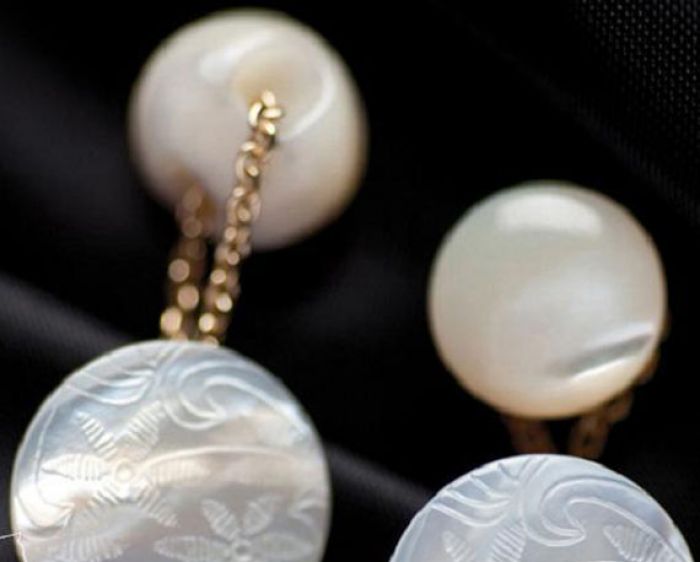 Jewelry & Watches:
Italian born jewelry designer
Valentina Stammelluti
pays homage to men with her uniquely designed cufflinks.
After moving to England, Valentina discovered inspiration in her adopted country and began crafting her signature "unique" cufflinks. Her jewelry is all handmade using 18k gold and genuine gemstones. Each piece is crafted by a master craftsman, who identifies with the Valentina Stammelluti vision. Inspired by nature, the jewelry reflects the beauty seen in the natural world. After the goldsmith brings Valentina's vision to life, each piece is then inspected for perfection.
Valentina explains, "I believe that in life, details make the difference. Even a tiny jewel worn on a cuff can give that extra embellishment, adding a touch of class and character, that little something to make you special."
Collections from Valentina Stammelluti include:
Secret Garden: 18k gold and hand-painted mother of pearl
Cocoa: 18k gold and brown hand-carved mother of pearl
Ylang Ylang: 18k gold and white hand-carved mother of pearl
Sunset: 18k gold and red mother of pearl
With
Christmas
coming up, these special cufflinks may be the perfect twist on an old standby gift.