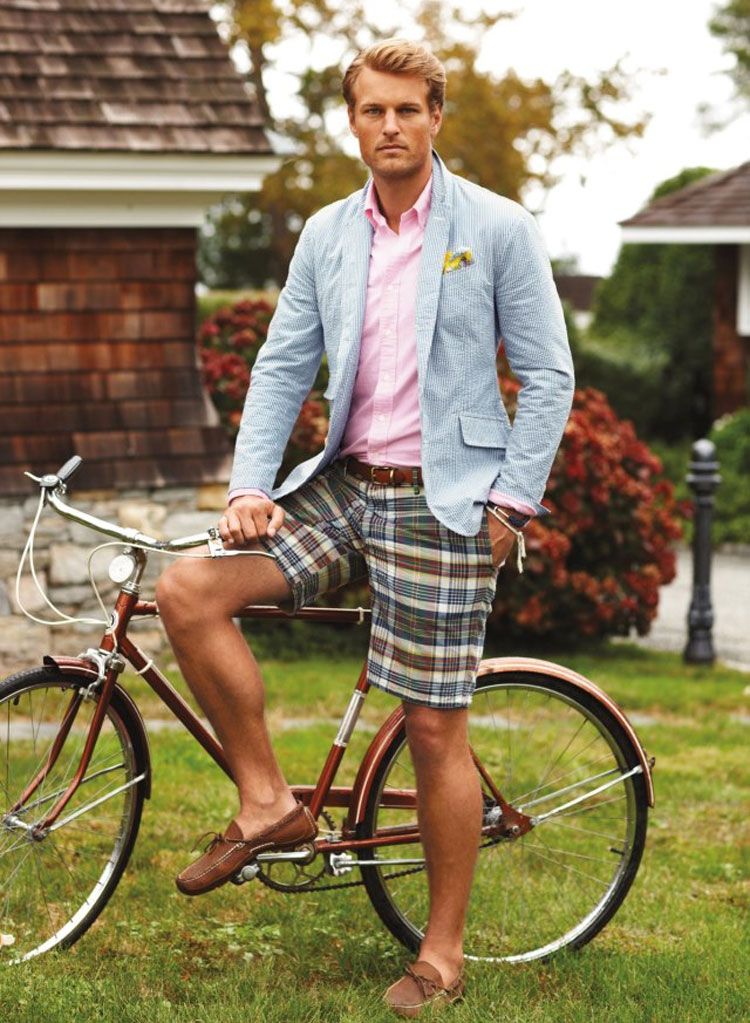 Photo Courtesy of Ralph Lauren
Shorts: they're a simple garment. Meant for sporting events and hot summer days, they're ideal for a casual setting. So why is choosing the right pair such a cause for distress? It's because there's a lot of history behind the garment, many ways to wear them, and even different lengths. Read on for your full men's guide on how and when to wear shorts for Summer 2013.
Photo Courtesy of Gant
This may be hard to believe, but there are some people around who think of shorts as little boy's clothes. This is because back before World War II, men always wore trousers and shorts were reserved for boys' school uniforms and play clothes. But with the onset of the war, soldiers in the tropics were issued uniforms with shorts to both conserve material and provide more comfort. From then on, shorts were still reserved for recreation and specific athletic sports, like tennis. It wasn't until the 1950s that Hollywood trendsetters began wearing shorts for casual summer wear, and the trend was slow to catch on.
Photo Courtesy of Unis
Shorts aren't still considered completely boyish today, however they are still reserved for the most casual of settings. That said, you have a number of different options in terms of length. While some shorts these days are cut off at mid-thigh, this length is best reserved for athletic shorts, as it's not particularly flattering on any male figure. Two to three inches above the knee is the average length these days, and looseness is a matter of taste and style. The baggier the shorts, the thicker the look — a close fit in the waist and straight legs down to the knee is a style that works for most men.
Photo Courtesy of Nautica
Finally, on to the fabric. Your choice in materials is abundant when it comes to shorts, however it should still be noted that some fabrics are more formal, and therefor appropriate, for certain occasions. Canvas board shorts, for example, shouldn't be worn outside of the pool area because of their shorter length. Loud patterned shorts like madras or plaids may be best left for vacations. Colored chino shorts are great for outdoor events like lunch on a patio or barbecues in the backyard, while traditional khaki may be worn for more formal events. Linen shorts, perhaps with a pleat, may be appropriate for more proper settings, and seersucker has a versatile look that can be dressed up or down.
Photo Courtesy of Ralph Lauren