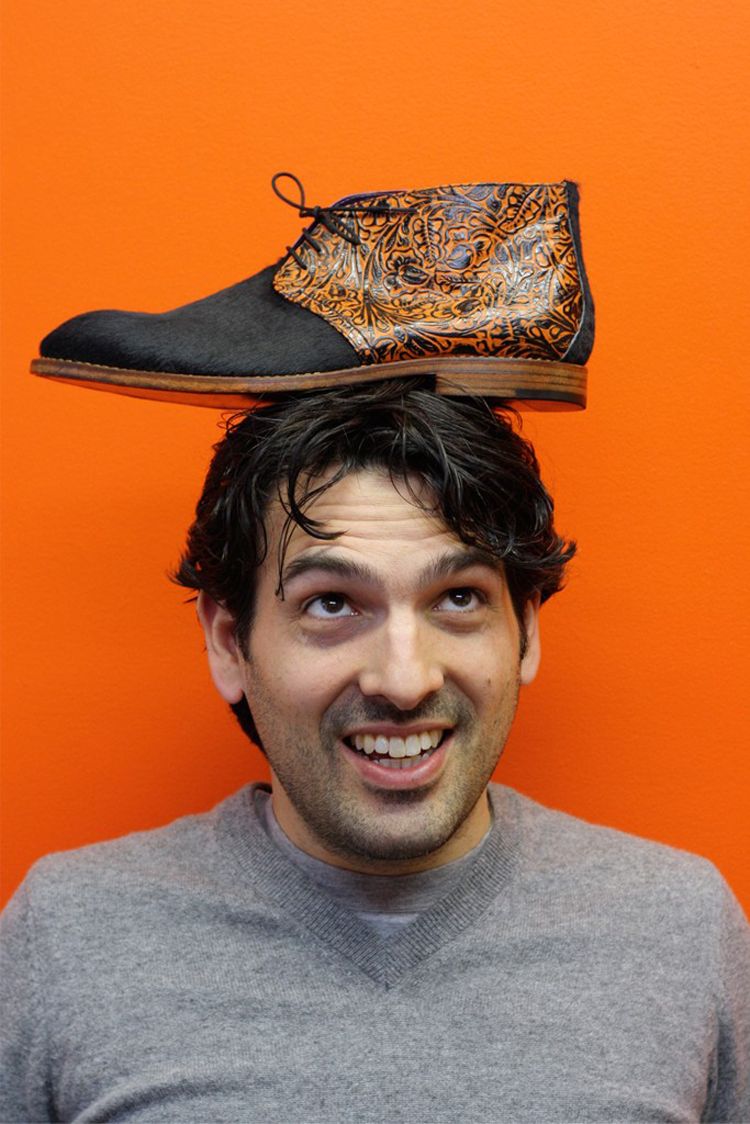 Photos Courtesy of Noah Waxman
Very few people find their true calling in life, while even fewer are willing to dedicate the time and energy to learn what they need to succeed at it. But when fate comes-a-knocking sometimes you just need to run with it. For up and coming shoe designer
Noah Waxman
, making the decision to learn the trade was the easy part, the 10 years of study that followed were a tad harder. Dedicated to giving America the kind of quality European craftsmanship that only intense study can bring, Waxman brought his knowledge stateside for his premiere Fall 2013 collection, mixing patterns and fabrics on handmade oxfords for subtle statement shoes.
When living in Amsterdam after college, Waxman came across some unique and exquisite looking shoes in a home window. Asking the owner about the pieces, the stranger acknowledged having made them himself, and put Waxman in contact with teachers who could train him in the craft. Training for the better part of a decade, Waxman learned shoemaking under the tutelage of those Dutch artisans. Armed with a vast amount of knowledge on traditional European shoemaking and the influence of his travels, he returned to the states to make a name for himself in American footwear.
Each shoe is handmade in the United States, with materials personally selected by Waxman himself from both the states and Europe. His introductory collection of men's shoes is rife with embossed leather, calf hair and rich suedes. The oxford style shoes are color blocked with dark greys, forest greens and deep plums. Patent leathers and exotic animal skins break up the monotony of fall shades and give the collection the light playfulness Waxman is striving for.
For traditional craftsmanship the shoes are perfectly modern, giving a fun edge to men's casual shoe wear. For Waxman the goal is simply to create "shoes that are not only stunning, but are impeccably built, ensuring top quality, a comfortable fit and excellence in design–American-made shoes that reflect the diversity and mash-up of cultures that is the United States."
And you haven't even seen his women's collection yet.
Noah Waxman shoes are available online and at select boutiques worldwide. The men's collection is priced from $495-$2,495.