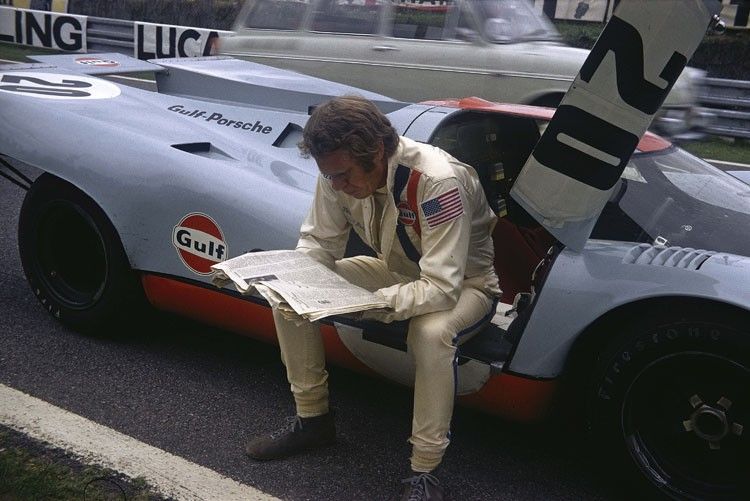 Photos Courtesy of Porsche Design
"Racing is life. Anything before or after is just waiting." Those are the words with which the inimitable
Steve McQueen
summed up his unsurpassed passion for cars and racing. Of all of McQueen's legendary films, and of all the movies that have sought to capture the thrill of motor racing,
Le Mans
remains the most iconic. In the 1971 cult classic, McQueen drove a Porsche 917 on the track and a classic 911 on the roads surrounding it, and in his personal life the movie star's love of the German sports cars is well documented.
To celebrate McQueen and the 90th anniversary of the famously grueling endurance race, Porsche Design has launched a special capsule collection bearing his name and spirit. Designed in collaboration with Steve McQueen's son Chad and automotive artist Nicolas Hunziker, the Steve McQueen Collection in the Porsche Driver's Selection is highlighted by a racing jacket and extends to polo shirts, t-shirts and baseball caps — available for both men and women. Each of the items in the collection feature retro styling, Porsche and McQueen logos, and blue, orange and white colorways inspired by the racing suit McQueen wore in the film.
Officially licensed by Chadwick McQueen and The Terry McQueen Testamentary Trust, the collection is available from Porsche dealerships around the world and online. Prices range from $50-$500.