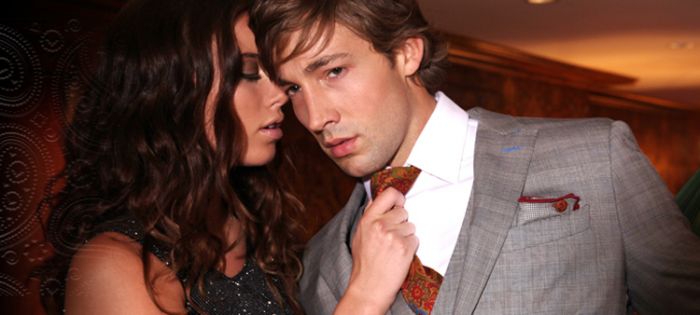 Photos Courtesy of FreshNeck
For a few years now, women have been all over memberships and renting designer pieces as a way to try new items, labels and products without having to buy them, wear them once and let them sit in their closet. But now it looks like men are taking after some of the more stylish ladies. FreshNeck used this idea and created a new way for the modern man to accessorize—an easy way to swap out ties, pocket squares, cufflinks, etc. at his convenience. Instead of wearing the same ties over and over (or heaven forbid that polka-dot number your sister-in-law gave you last Christmas), men can rent designer neckwear and accessories to suit their style—or however they're feeling that week.
FreshNeck's motto "It's Netflix for ties" is pretty self-explanatory of the whole process. Depending on the level of your membership you can receive anywhere from 3-4 ties at a time and swap them out with your online based "closet" whenever you choose. They'll immediately send you a new set of ties and accessories (that you previously selected) and even allow you to keep up to 2 in a reserved wait list—in case everyone wants to try the new Gucci bow.
While there are different levels of membership, the Platinum offers the most sought after labels including Armani, Dolce & Gabbana, Prada, Charvert, Ferragamo and Saint Laurent. There are never late fees (do people still charge those?) and if you decide you love this new tie and need to keep it—it's yours and you even get a membership rate—so win-win. It's your chance to pull off a little of that Don Draper charisma that people can't seem to get enough of. And you can finally get rid of that awful polka-dot number.
Memberships are available online and are priced from $20-$64 a month.