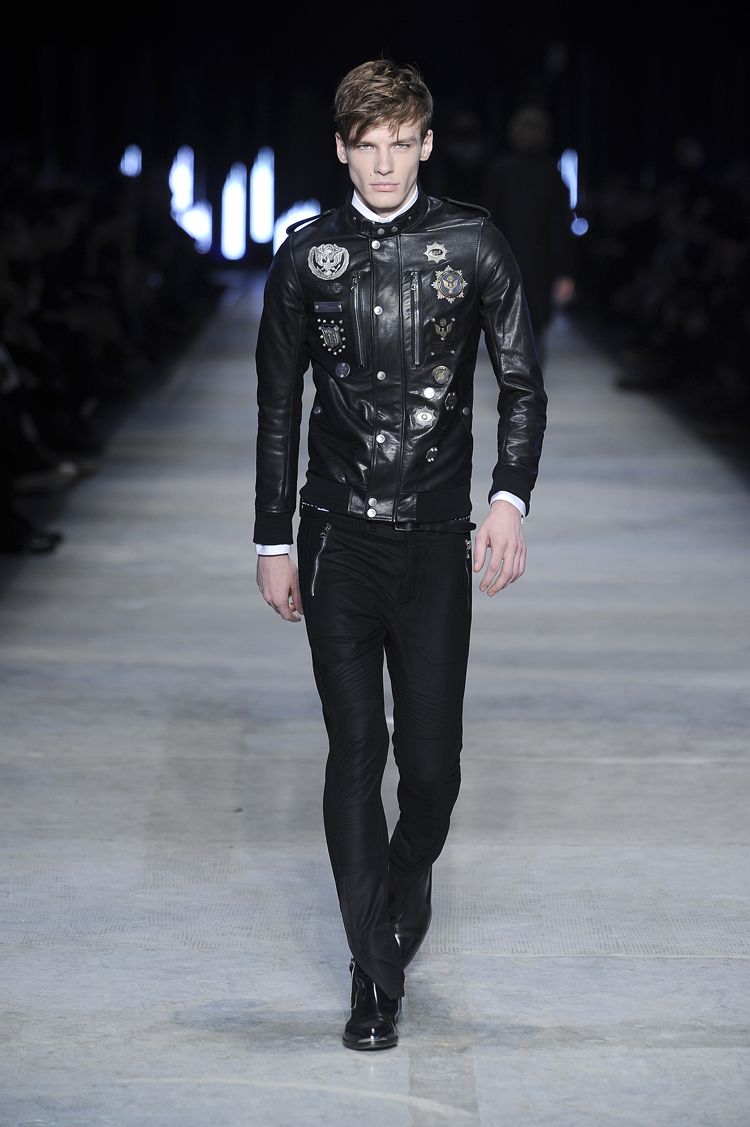 Photos Courtesy of Diesel Black Gold
Want to be a rock star? They you'll probably need the kick-ass duds to go with it. Sure, playing an instrument or knowing how to sing a few keys might be sort of crucial, but really you just have to look the part—all that other stuff can come later, especially if you look as good as the gorgeous guys in the Diesel Black Gold Fall 2014 runway show. Held in Florence and inspired by the "irreverent attitude of men," the line drew from the familiar aesthetic of Diesel and reinvented it into one aggressive collection.
Channeling this perspective, designer Andreas Melbostad went into his first men's collection wanting to show a clear influence and make a statement—which he did—in the most awesome way ever. With a line of men's clothing that seriously screams "look at how badass I am!" the pieces are a prime example of how to make a debut on the runway. "I've always wanted to create clothes that empower and that feel fearless," he explained to WWD. Mission accomplished, bro.
Creating such a masculine collection without any denim, especially from a label like Diesel, is practically a feat on its own. Ditching jeans for slim-tailored twill and leather pants give the line a more luxurious feel than just hanging out backstage after a show with your groupies. Heavy studs, metallic fabrics and metal detailing litter the collection and will leave even the most ostentatious musician sated.
The monochromatic collection of black, whites and silver metals didn't stray far from the iconic look of Diesel Black Gold, but instead infused the mainstream style of the brand into a tighter, manlier silhouette. Even if you're not a fan of the flecked-metal jackets or bejeweled pants (but seriously how could you not be) there are a few casual warm weather options including fur-lined parkas and cozy knits sweaters—because even rock stars have to have a night off.