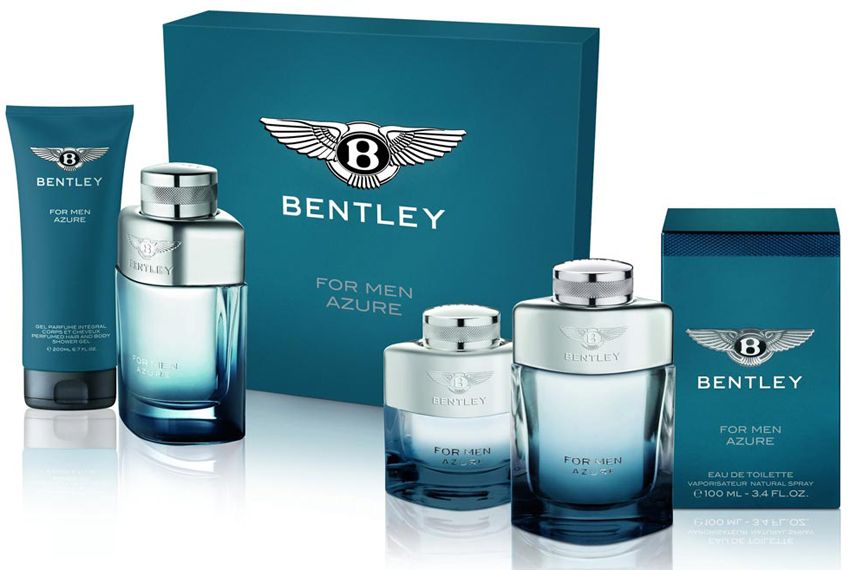 Photos Courtesy of Bentley Motors
When asked to consider a scent associated with Bentley Motors, a new car smell is probably the likeliest fragrance that comes to mind. However, after having some success with their first men's cologne, Bentley For Men, the luxury car brand has developed a new line: Bentley for Men Azure. Touted as "a powerfully expressive and complex fragrance," this new perfume could be just the smell that you have been looking for. Featuring a woody base with citrus and fruity top notes, the scent will likely have a broad appeal to stylish men—and those willing to try a car company's cologne.
Arranged by master perfumer Mathilde Bijaoui, there is little question that the fragrance will be spectacular. Over the last decade, Bijaoui has teamed with a number of companies to release an impressive collection of well-received perfumes and colognes. Since 2010, she has been the mind (well... nose) behind eight separate fragrances, the most notable of which is her 2010 Roberto Cavalli men's cologne, Just Cavalli I LOVE HIM.
Unlike the Cavalli scent, however, Bentley for Men Azure will offer nearby sniffers an aroma of pineapple, fresh citrus, violet, pimento, lavender, sage, tea, tonka bean and cashmere wood, giving it a fresher, yet spicier, tone. Considering the varied selection of featured notes within Bentley's new men's cologne, it should offer an intriguing, complex fragrance that will epitomize the luxury and status that comes with a Bentley in an olfactory package.
Available first at Harrods UK in March and then in April across the globe, Bentley for Men Azure will come in 60 and 100 milliliters sizes (approx. 2 oz. and 3.4 oz.) alongside a similarly scented body wash and shampoo, and be priced from €27- €79 (approx. $37-$108).