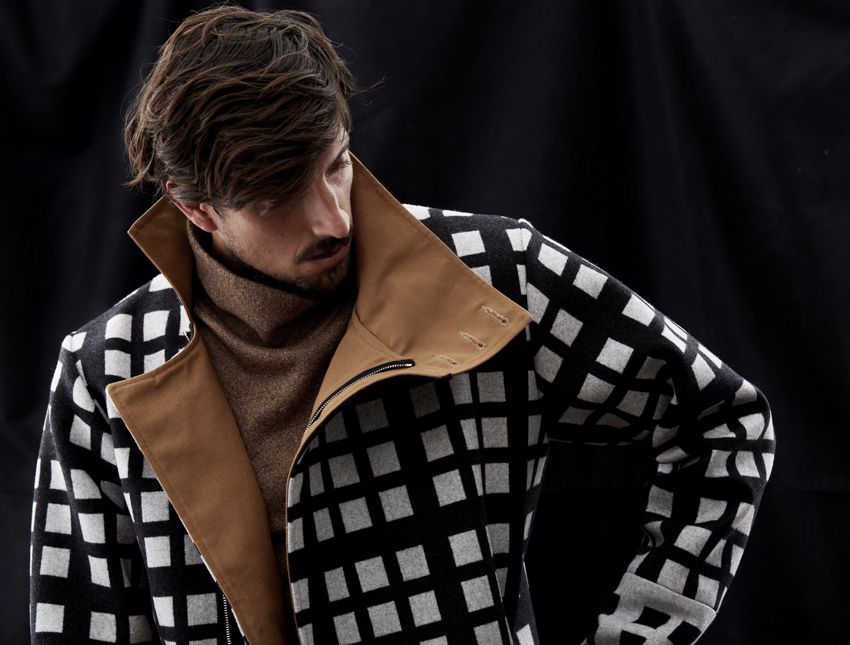 Photos Courtesy of Thaddeus O'Neil
While we love a man in a suit, we get that not every guy wants to be dressed to the nines on a daily basis—hey, we're fans of casual clothes too. For those days that lie somewhere between a donning a sports jacket and staying in your sweatpants, we love the designs at Thaddeus O'Neil. With pieces that range from board shorts to overcoats, everything has a fun, surfer-twist that makes it casual enough to work as part of anyone's every day wardrobe. Using luxurious materials and designs, there's no sacrificing comfort for style, and guys can rock a little urban cool from summer to winter and back again.
Making its debut this year, the brand was founded by Thaddeus O'Neil, a New Yorker with a passion for surf, travel and art. Studying philosophy and geology in college before obtaining his Masters in aesthetics, O'Neil graduated school and began to travel the world, spending several years throughout South America, Europe, Asia, Africa and Australia, surfing and immersing himself in each culture. Being drawn to the fashion and style of each place he began modeling before learning photography and then design.
"Our dress and the modern destabilized hyper-speed avatar of it that is fashion–its codes, motives, mythoi and actualities–is an archeology of play and I love that," O'Neil says, explaining his passion for fashion. While his designs are not quite as serious—and speak less about human's philosophical views on garments and more on the trends that surfers wear around the world—we can still get behind the relaxed looks—with or without the surfboard. Using cashmere, wool, silk, linen and cotton, the series is manufactured in both Japan and New York City, where O'Neil currently resides.
While the summer collection consisted mostly of warm-weather accessories, board shorts and light shirts you could leave unbuttoned (assuming you have the body for it), the winter collection is all about layers and unique silhouettes—blocky patterns, heavy fabrics and external detailing make this collection a more unique example of O'Neil's vision. For the colder months spent at the seaside, these layered coats, comfy sweatshirts and heavy shirts are a must-have. Don't get us wrong, we love a shirtless stud in shorts, but the heavy details of pockets, pull-strings and buttons make this fall collection our favorite so far.
Thaddeus O'Neil is available online and in fine boutiques across the United States and Japan. Priced from $265-$875.