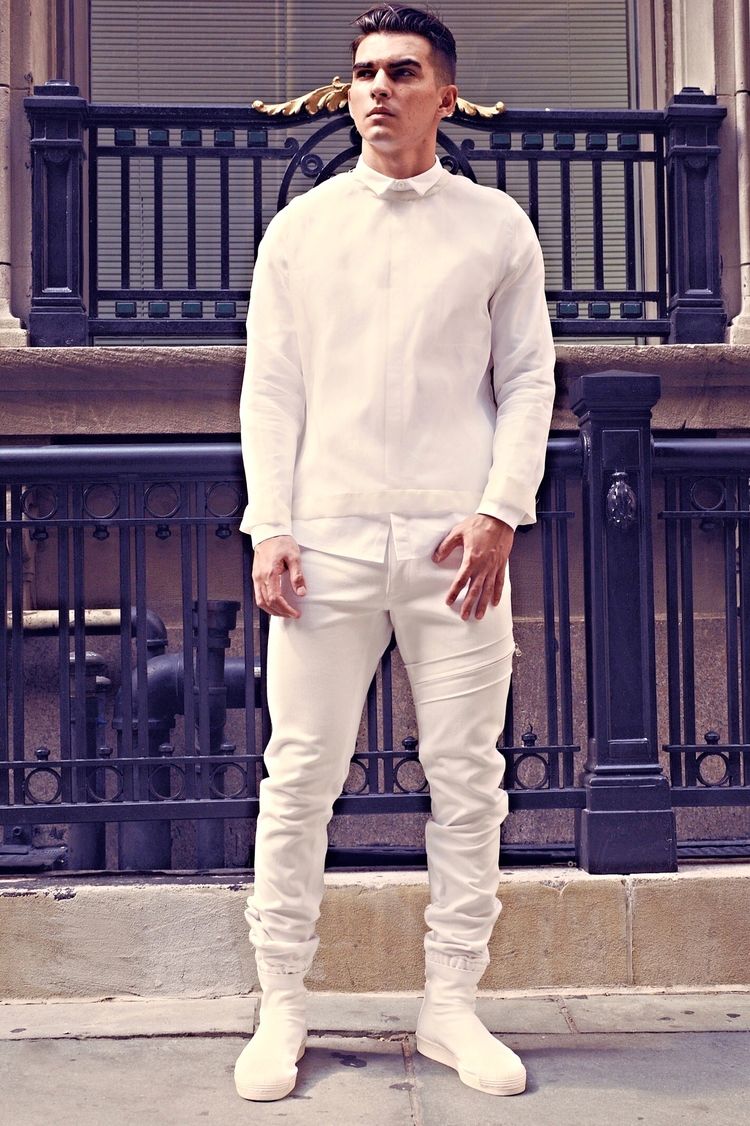 Photos Credit: Pierre Gustave
We love taking our style to the next level by topping off our look with a crisp blazer or sporting a tie for a day, but do you ever feel that men's suiting is just a little too dull? We do, and clearly Pierre Gustave does too. The Miami-based designer is new to the scene, but he's been making a name for himself by lending his unique touch to men's fashion and putting his own spin on classic sportswear and well-tailored suits. With a line that includes fish scale pockets, unexpected colors and elevated fabrics, it takes traditional menswear to the next level of awesome.
Gustave had an early start in fashion, designing a line of t-shirts called La Maison Gustave, which he sold in an attempt to raise money to fund his dreams of becoming a legitimate designer. His first campaign called Feed a Fashion Designer brought in a small profit, but not enough to fund his ideas for an eponymous line. After some restructuring and fundraising, he opened Pierre Gustave in 2014 and never looked back. Now he designs transformative suits and contemporary pieces that blend the best of his eccentric aesthetic with the well-tailored apparel his mother dressed him in as a young man.
While his first collection felt hesitant and exploratory, the new Spring 2016 collection feels confident and easy. Appropriately titled Opulence, the line is filled with natural fabrics, gold and crimson colorways, and textures that give each piece character. His signature three-curved pocket, sewn into every piece, is inspired by fish gills and lined with silk charmeuse. He also ditched standard button closures for a bar and bell combination that can be swapped out for an equally unique hinge pin fastener. Pair the gold silk bomber with some Alexander Wang basketball shorts and you've got the makings of one stylish spring wardrobe.