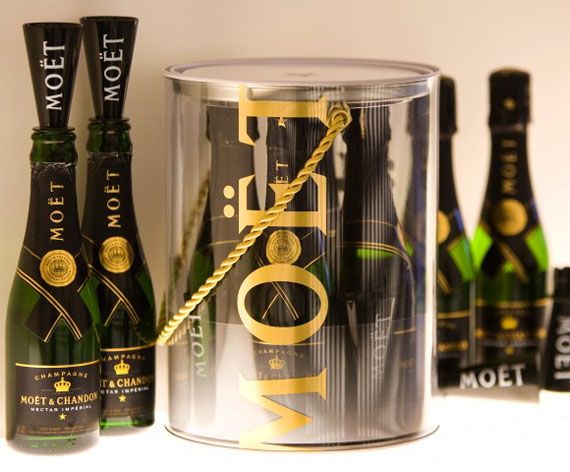 News & Trends:
Oscar parties have been going on all week, but the official events don't get started until Sunday night, when the Champagne will be flowing freely, courtesy of
Moet & Chandon
, the exclusive Champagne of the Academy Awards.
Moet & Chandon will be served at the Oscars and all the official events as well, including the Governor's Ball, the official post-Oscars party and other after red carpet events.
For at home Oscar parties, Moet & Chandon's Buckets of Bubbles are the perfect way to get in on the star action, whether you serve it or give it as swag at the end of the celebrity-filled night.