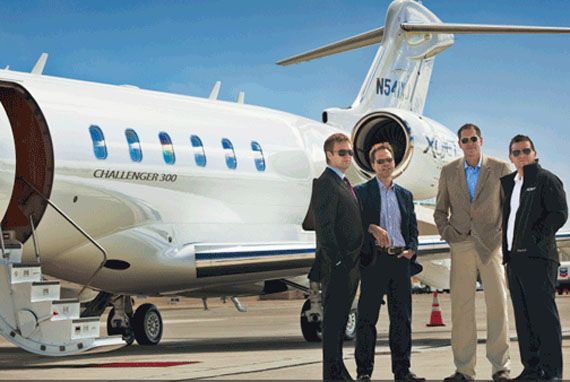 Private-aviation company XOJet recently announced the launching of its Coast2Coast program for domestic coast-to-coast flights. The
campaign
provides special incentives to clients who make more than three cross country flights in a year, guaranteeing those passengers access to the company's Wi-Fi enabled fleet of Challenger 300 and Citation X super-mid jets. The company claims its' new program offers these services at 40 percent less than comparable private jet card programs.
"Coast2Coast was developed in partnership with our customers. Our customers provided substantial input regarding what they needed and what is not available in the marketplace. We are fortunate that our unique business model can readily adapt to meet their needs," said Blair LaCorte, CEO at XOJet. "As the industry has matured and the private aviation customers have become more sophisticated, they are asking the industry for more flexible products that allow them to create a portfolio of aviation options that address their specific needs."

XOJet owns and operates its own fleet of aircraft. The private-aviation firm also offers fixed-price charter flights to more 15,000 locations. Additionally, the entire fleet is equipped with Wi-Fi service. The company was developed in partnership with customers, according to CEO LaCorte, and makes every effort to keeping its business model in tune with customers' needs.

The Coast2Coast program allows passengers to fly on more than 85 unique routes between major metropolitan areas with no peak-day restrictions, ferry charges, lock-in fees or exit penalties. Ted Botimer, senior VP of revenue management and strategic planning at the firm stated that more than 50 percent of its customers are buying multiple services from XOJet.

The private airline jet recently opened an office in New York City in Manhattan. The opening of the new site was celebrated at an invitation-only reception at the Campbell Apartment in Grand Central Station.