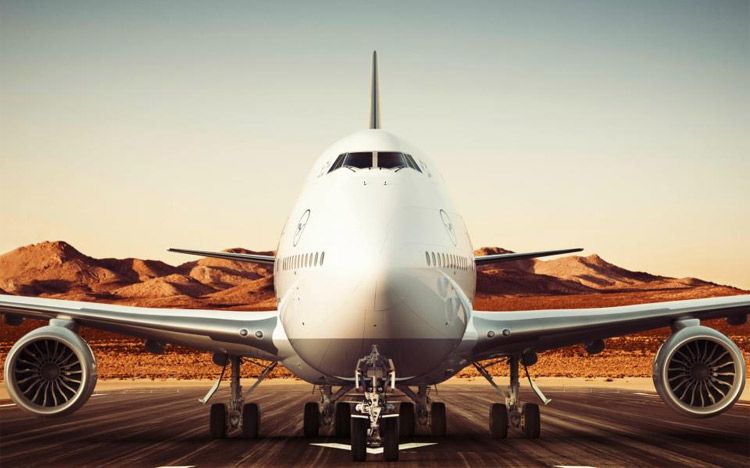 Photo Courtesy of Lufthansa
Commercial airline Lufthansa initiated commercial service of the world's first Boeing 747-8 Intercontinental passenger aircraft. The airline's new flagship aircraft is making its first flight from Frankfurt, Germany, to Washington, DC.
Dr. Christoph Franz, Lufthansa's CEO and chairman of the executive board, and Elizabeth Lund, Boeing VP and general manager, 747 Program, as well as the media, business partners and guests are on the maiden flight. The return flight of the commercial jumbo jet is scheduled to depart Washington, D.C. Sunday evening and arrive in Frankfurt Monday morning.
"It is such an honor to join Lufthansa in welcoming the 747-8 Intercontinental into service," said Elizabeth Lund. "Lufthansa has provided great inspiration and leadership in helping us design a new Queen of the Skies for the 21st Century: an airplane that Lufthansa will love for its efficiency and reliability; airport neighbors will love for its quiet operations and low emissions; and passengers will love for its beautiful new interior and extra spa."
The airline's new plane is equipped with 362 seats in a three-section configuration that features eight first class, 92 business class, and 262 economy class seats. The new business class cabin has full-flat beds. Twenty Boeing 747-8 Intercontinental jumbo jets are on order. Five are expected to be delivered this year.
Lufthansa reports that the aircraft generates a 30 percent smaller noise footprint than the 747-400 model and brings double-digit improvements in fuel efficiency and CO2 emissions per passenger, making it one of the industry's most fuel-efficient aircraft. Additionally, there is 26 percent more cargo volume in the new jumbo jet.
Lufthansa also announced that availability of flights between Frankfurt and DC six days a week. Lufthansa reports that deployment of its new Boeing 747-8 will increase capacity on this route by more than six percent. For more information, visit
Luthansa.com
.