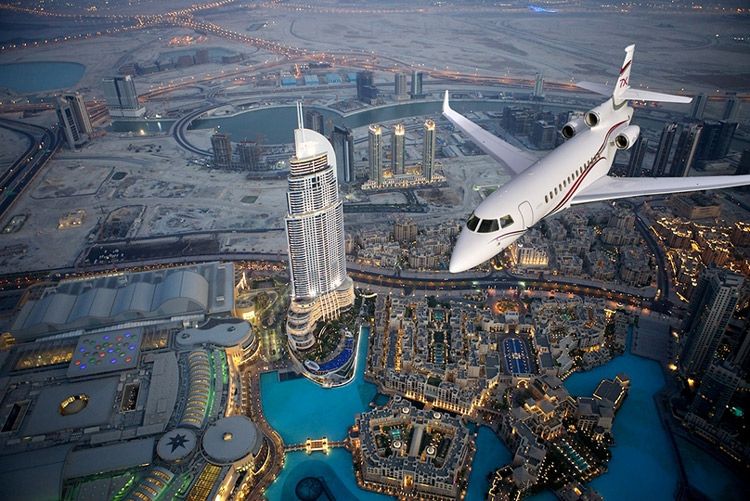 Photo Courtesy of Dassault Falcon
Dassault Falcon has launched a new global website that allows visitors quick access to information on Falcon aircraft, enhancements and a line of communication with customer service capabilities. The aviation company tapped technology that is workable on all browsers on computers as well as personal and mobile devices.
The website contains
new videos
and various interactive features, such as 360-degree interior views of each current production Falcon model and range maps from over 12,000 airports worldwide. The company sites a Chinese-language website that opened earlier this year, as the source where many of the features of its website were "pioneered."
"The web has grown to become a very big part of the aircraft acquisition and service process," said John Rosanvallon, president and CEO of Dassault Falcon. "Incorporating the latest technology in our website and making it more interactive will create a higher level of brand awareness among our customers."
Visitors to the website can experience Dassault aircraft design and manufacturing processes while learning about the design techniques, such as its Product Lifecycle Management (PLM), that are used for each new Falcon business jet.
The fleet of Falcon business jets currently in production includes the tri-jets: the Falcon 900LX and the 7X; -the twin-engine Falcon 2000LX; and the new 2000S. Falcon is part of Dassault Aviation. The firm's workforce exceeds 12,000 globally, as there are production plants in France and the U.S. as well as service facilities on multiple continents. Visit the new, upgraded website at
DassaultFalcon.com
.