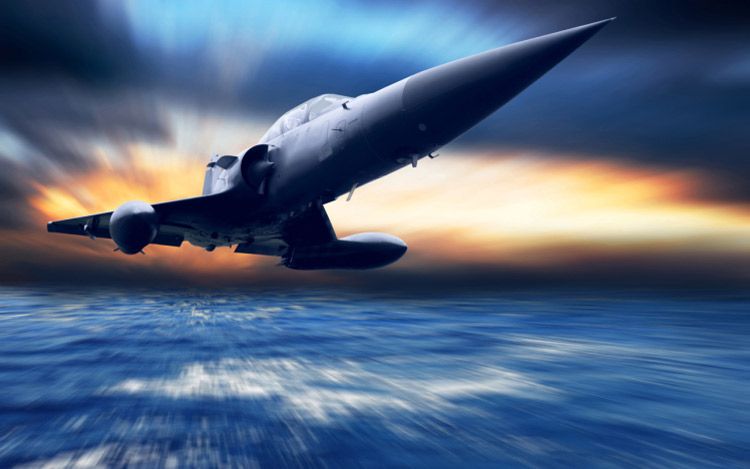 Day-long plane trips may soon be a thing of the past with a new, supersonic
luxury air jet
prototype that is getting ready to debut. In a collaborative effort between NASA, Boeing, Lockheed Martin and Gulfstream the aviation concept is set to be unveiled at the Farnborough International Airshow in England during July. According to reports by Gulfstream, the jet would be able to fly more than 2,485 miles per hour— nearly four times faster than Gulfstream's G650, which is currently the company's fastest jet clocking in at 646 miles per hour.
The jet is aimed to target the business jet market and will be the first supersonic commercial passenger airliner should its assembly be undertaken. The
Sunday Times
said that "Lighter composite materials, more advanced engines and smaller fuselages could enable new jets to travel about twice as fast as Concorde, which flew at up to 2187 km/h." This capability will allow the new supersonic jet to fly from London to Sydney in a mere four hours. As of now, the trip takes about 23 hours.
According to engineers, the jet, named X-54, will make a sound like a "puff or plop," instead of the sound associated with the sonic boom, which was one of the Concorde's largest obstacles. The sonic boom grounded the experimental craft in November of 2003. A full-sized, functional model of the X-54 will not be available until 2030.
For more information about the airshow visit
Farnborough.com
.