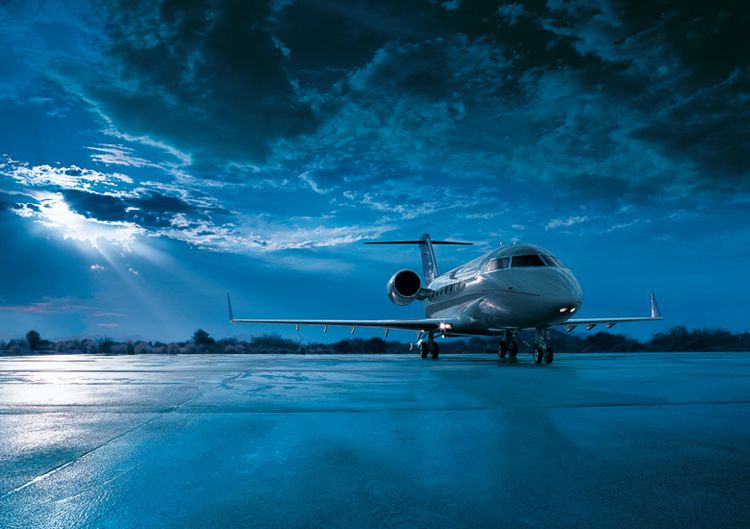 Photo Courtesy of Flexjet
Private
aviation
company Flexjet, and destination group Abercrombie & Kent Residence Club have aligned to provide Flexjet fractional jet owners seven additional complimentary nights upon the purchase of an Abercrombie & Kent Residence Club membership.
"Flexjet is thrilled to partner with Abercrombie & Kent Residence Club as we are both recognized for offering the premium travel experience in our respective industries," said Fred Reid, president of Flexjet. "We encourage our hardworking owners, ranging from Fortune 100 CEOs to successful entrepreneurs, to take advantage of this tremendous gift and relax and re-charge at one of [Abercrombie & Kent's] incredible homes."
The Abercrombie & Kent Residence Club provides deluxe homes in the most desirable destinations around the world. The exclusive club offers four levels of membership that range from 15 to 60 nights per year.
Flexjet, which is a division of Bombardier, has the youngest fleet in the fractional jet industry with an average age of approximately five years. Their aircraft fleet includes the Learjet 40 XR, the Learjet 45 XR, the Learjet 60 XR, the Challenger 300 and the Challenger 605 business jets. Abercrombie & Kent Residence Club, which is the largest equity-based destination club in the industry, has luxury residences in more than 100 countries.
Flexjet and Abercrombie & Kent Residence Club have selected several properties for members to consider when making their vacation arrangements. There are golfing vacations on the Big Island, Hawaii, Las Cabos, Mexico, and Punta Cana, Dominican Republic.
For more information, visit
Flexjet.com
and
AKResidenceClub.com
.