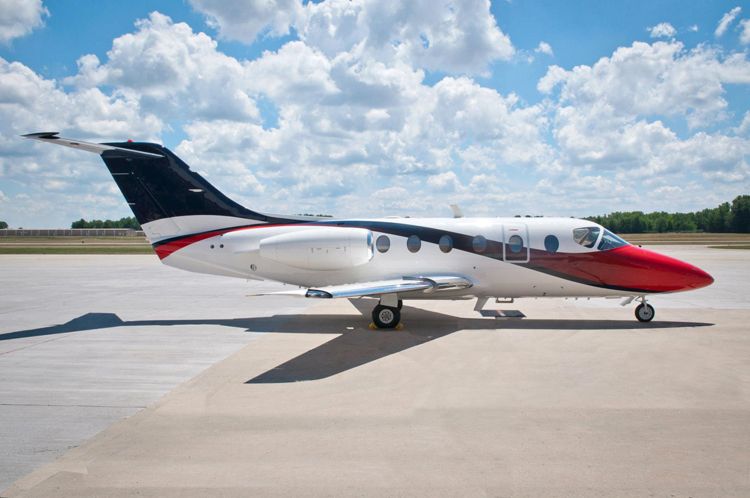 Photo Courtesy of Nextant Aerospace
Business jet manufacturer Nextant Aerospace announced that Asia Pacific Jets has ordered 10 Nextant 400XT aircraft's, with delivery occurring over the next three-years. The newly acquired line of aircraft's will be fitted as business and air ambulance jets. It was also announced that Asia Pacific Jets is the sales agent in Asia for the Nextant 400XT and a new partnership with Hong Kong-based AirMed Asia, a subsidiary of AirMed International, has been struck as well by the growing Pacific Jets. 
"We are proud that Asia Pacific Jets has selected the Nextant 400XT, and to see the aircraft begin service on the Asian continent," said Kenneth C. Ricci, CEO of Nextant Aerospace. "With more than 15 400XT aircraft now in operation across the globe, feedback from operators has been outstanding. We are elated that the aircraft is performing so well for its owners, and look forward to introducing this groundbreaking aircraft to additional markets around the world."
The 400XT, which uses a remanufactured Beechjet 400 A/XP frame, has a 2,005-mile nautical range and a cruising speed of 460 nautical miles per hour and incurs lower operating costs than a 400 A/XP. It also offers more legroom than any light jet currently in production.
"We know based on our extensive experience flying the Beechjet 400A/XP as an air ambulance that the aircraft provides great versatility for air medical services, said Jeffrey Tolbert, CEO of AirMed International. "The Nextant 400XT will offer AirMed Asia and our partners at Asia Pacific Jets everything we like about the Beechjet, and everything one would expect from a brand-new light jet, but at a fraction of the cost."
The Nextant 400XT also uses the Rockwell Collins Pro Line 21 avionics suite that is enhanced by a Williams FJ44-3AP turbofan engine, high-speed wireless Internet service, and completely rebuilt interiors.
For more information, visit
NextantAerospace.com
.