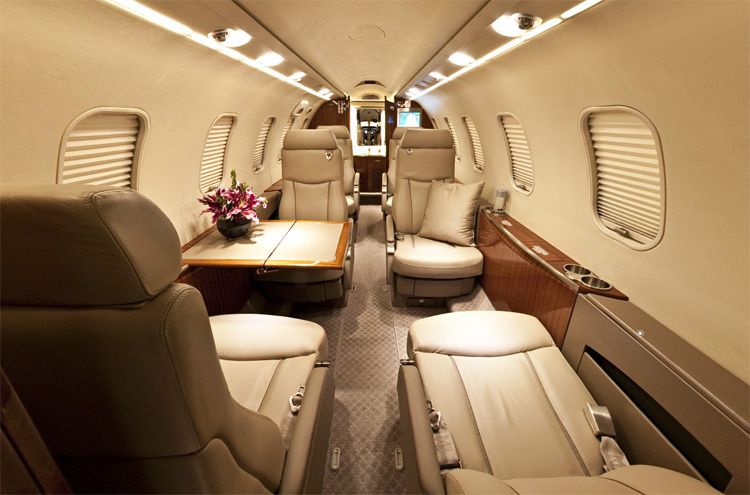 Photo Courtesy of Flexjet
The Flexjet 25 Jet Card program, which affords travelers the experience of
private jet travel
without the accompanying costs of ownership, recently announced the addition of four new perks it will be offering to its high-flying clientele. 
Cardholders of the Flexjet 25 Jet Card will have access to 50 of the most exclusive private golf clubs in North America at significantly reduced rates via Executive Golfer. Various top travel packages will also be offered through luxury-travel company Abercrombie & Kent. Spa-based vacationing will be provided by the Lake Austin Spa Resort, which was voted #1 Destination Spa in North America by readers of
Condé  Nast Traveler
. Cardholders also will have elite travel status with Korean Air and Qatar Airways for international flights.
"The Flexjet 25 Jet Card program is the gateway to the premium private jet travel experience, where every need and want is tended to with precision and passion," said Fred Reid, president of Flexjet. "This year, its esteemed alliance partners will ensure customers of the Flexjet 25 Jet Card program continue to receive the highest levels of personal service where ever their travels may take them."
The cost of owning a Flexjet 25 Jet Card starts at $100,000. The program is similar to a debit card, whereas the cost of each flight is deducted from the prepaid balance. The card (product), which is operated by Jet Solutions, can be replenished automatically or manually. With a 24-hour notification, cardholders are provided two options for travel-by-the-hour on a fleet of Learjet 40 XR, Learjet 45 XR, Learjet 60, Challenger 300 and Challenger 604 business aircraft.
For more information on the Flexjet 25 Jet Card program, visit
Flexjet25.com
.