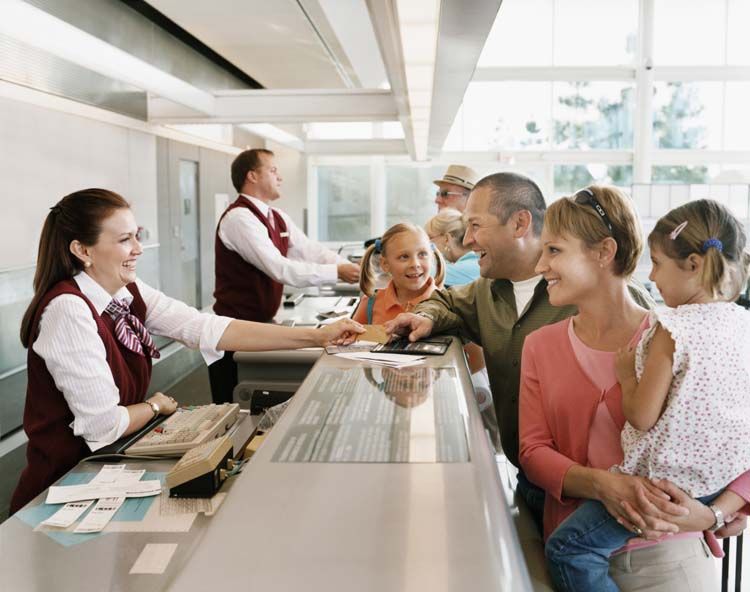 Photo Courtesy of Thinkstock
Have you ever gotten ready for an exciting vacation, your flight and hotel booked and ready, only to have your flight delayed or canceled at the last minute? More often than not, cancelled flights results in fees that sometimes turn you away from using that airline again in the future.
JetBlue Airways
realizes that sometimes plans change so they're now offering 360 support to their customers. Not only will JetBlue take care of the flight, they'll also support any hotel stays, car rentals, and all activities booked through their vacation program if the delay was caused by a fault of their own.
JetBlue's Director McCarthy claims, "We were the first to offer a Customer Bill of rights for our flights, and now we're the first to expand our customer promise to include the other parts of a vacation when you book a vacation package with us."
No need to worry about unforeseen negligence on the part of JetBlue, as they offer several ways you can be reimbursed for your troubles. The airline lists specific compensation including waiving the $100 person change/cancel fee in the case of a controllable event. What is a controllable event? It's apparently any delay or cancellation that is considered to be within JetBlue's control, like crew unavailability or maintenance issues. If the event is controllable, your airfare will be rebooked to the same destination for dates set by the airline at no cost to you, and they'll even waive any hotel car penalties or increases in price for the same destination.
If that's not enough, customers who experience a controllable event are entitled to a full Getaways credit that will be good for one year towards future bookings, plus possible bonus compensation. If you have to extend you stay longer than expected, Jet Blue will make hotel reservations for the additional days, as well as car rentals, at no cost to you.
Customers that book with JetBlue Getaways and select the vacations package are also privy to additional benefits, such as best price guarantee, $50 dollars off your next vacation, and a loyalty program that accumulates points for every dollar spent.
For more information visit
JetBlue.com
.