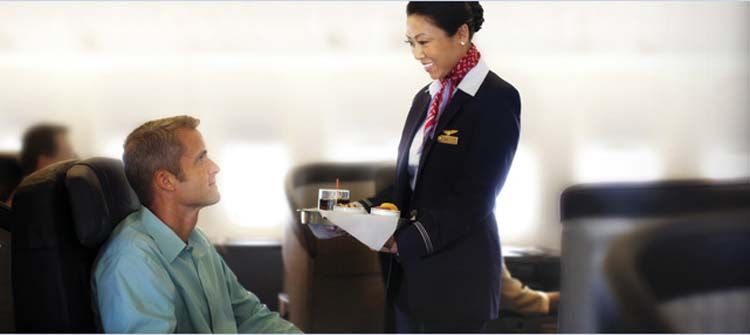 Photo Courtesy of American Airlines
American Airlines announced this Wednesday their decision to launch their new innovative tablet program with the Samsung Galaxy Note. This new in-flight
gadget
will give flight attendants access to relevant passenger information, allowing for a more personalized and enjoyable flying experience.
This new device (smaller than a regular tablet but bigger than a smartphone) allows American Airlines flight attendants to have access to invaluable customer information and preferences at their fingertips, including the ability to record meal and beverage favorites, provide customers with connecting gates, flight delays and weather information, and access to bank statements and criminal records (well...it doesn't provide the last two, but it still gives a surprisingly amount of information). The tablet can even identify high-valued customers and whether your connecting flight was delayed or on-time.
When discussing this new program, Lauri Curtis, American Airlines' Vice President of Flight Service explains, "This is a huge step towards a new, modern American Airlines, as our tablet program is the first of its kind in the airline industry, where our flight attendants will have the most up-to-date customer information in the palms of their hands, allowing them to better serve our customers from boarding to deplaning."
After piloting the program this spring the airline has decided that starting later this year, and continuing on into mid-2013, they will be providing their approximately 17,000 flight attendants with the selected devices (pending FAA approval). Through months of testing, American Airlines carefully selected the Samsung Galaxy Note for its portable sleek design, security features, and 5.3-inch screen, which allows for easy readability and quick access to customer information.
"We're pioneering important new technologies as part of our continued effort to build a new American and return to industry leadership," said American Airlines Chief Information Officer, Maya Leibman. "As we continue to evolve into a more modern airline and explore ways to enhance the travel experience, we are giving our people the tools they need to offer our loyal customers ease of travel both in the air and on the ground."