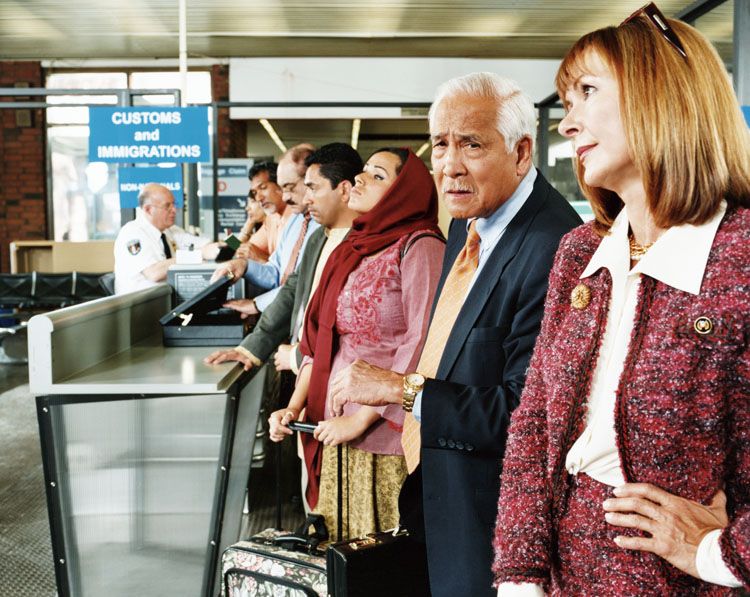 Photo Courtesy of Thinkstock
According to Daily Mail, UK
airports
are trying to make passport control a lot quicker and easier for all business class travelers. Maybe you're returning home from abroad or you're flying in to visit friends and family in London, but most people are pretty used to the irritating lines that can accumulate while passports are being checked. Thanks to Heathrow and other British airports, those two-hour-long lines may be a thing of the past, assuming you're a high-valued flyer that is.
Business travelers and those of "high value" (probably meaning people important to the British economy) may soon be able to 'fast-track' their way through the long lines at border control, given priority access at the busy checkpoint. Officials and port operators are still discussing how they can implement the new plans, but they probably aren't going to come cheap to the customer.
Jumping the queue could cost wealthy fliers £1,800 (around $2,918) as part of a bigger service. The moment you step off your plane, you will be fetched via limousine and taken to a VIP suite where you can enjoy champagne as your passport is checked and luggage is delivered.