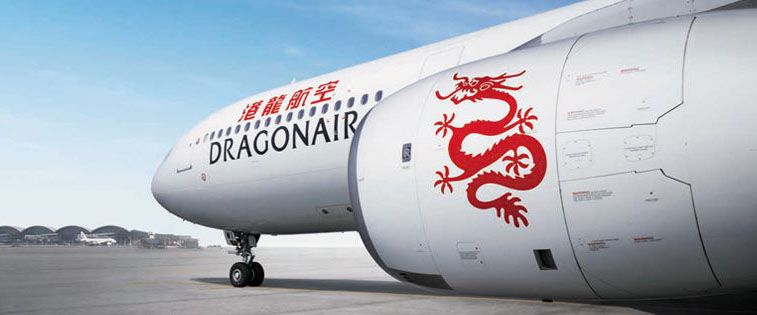 Photo Courtesy of Dragonair
Hong Kong-based Dragonair, sister airline to Cathay Pacific Airways, has recently announced that they have expanded their reach and will soon be flying four times a week into Yangon, starting January 9, 2013. Yangon is the biggest city of Myanmar and acts as the region's most important commercial center. By opening up a route between Hong Kong and Yangon, as well as increasing their flights to specific destinations, the
luxury airline
is continuing to widen their reach.
Once they officially open travel to Yangon, it will be the "10th destination to be launched or resumed by Dragonair since April 2012." They have certainly been busy lately and considering Yangon is rich with culture and history, flights are sure to start filling up the moment they're announced. The airline will begin the service with an Airbus A321 plane, which will leave Hong Kong every Monday, Wednesday, Friday, and Sunday. With direct flights, as well as connecting flights, the new offering will allow more choices and access for all customers.
Dragonair Chief Executive Officer Patrick Yeung says, "Yangon is an important addition to Dragonair's expanding network in Asia and launching this new destination will further strengthen Hong Kong's position as a leading aviation hub. We see tremendous potential in this market with both tourism and commercial activities rapidly gaining momentum. We look forward to carrying more passengers between Hong Kong and Myanmar and helping to promote ties between the two places."
Aside from the new destination, Dragonair will also be increasing their stops to many places already on their schedule, effective starting October 28, 2012. If you're needing to get to Phnom Penh, flights will be upped from seven to ten a week, and if Kota Kinabalu is your choice, an extra flight has been added to their previous five weekly flights. Back in July, the airline increased their flights to Phuket from ten to twelve a week. Dragonair is also all set to resume flights to Haikou on Hainan Island, which will be daily and start October 28 as well.
Thanks to Dragonair's sister airline, US travelers will be able to connect with the above flights courtesy of Cathway Pacific's gateways in Chicago, Los Angeles, New York, and San Francisco.
Photo courtesy of iStockphoto/Thinkstock