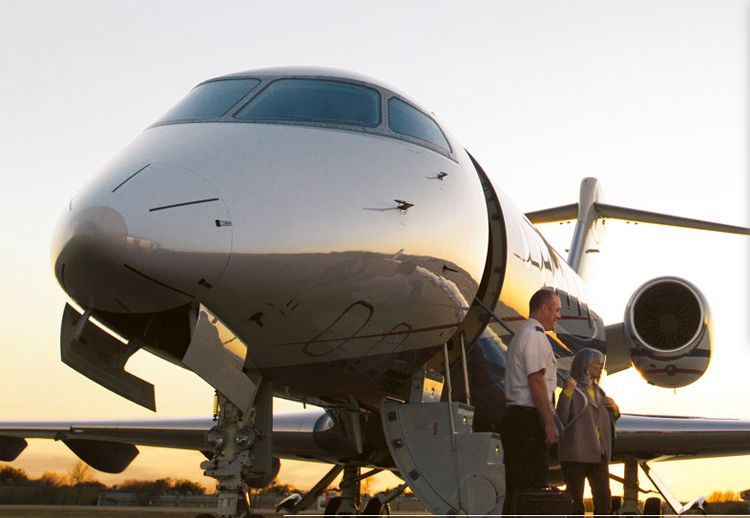 Photo Courtesy of Flexjet
Many people who were considering purchasing a private jet in the past few years probably changed their minds when they saw the outrageous gas prices. Flexjet wants to put those people's minds a little more at ease. The
luxury private jet
contractor recently received "conditional authorization from the Federal Aviation Administration" to use the iPad 2 as a replacement for the paper manuals and navigational materials required on all of their fractional ownership flights.
Moving to a paperless cockpit may seem like a strange way to save on gas but it removes 120 lbs of paper from the total weight of the plane, not to mention the muscle mass that the pilot will lose once he's not lugging that massive bag full of manuals around anymore. Even this seemingly small weight loss is estimated to save over half a gallon per hour in gas, which can add up to significant savings when you consider that jet fuel is almost $9 a gallon at Dulles International.
Flexjet is certain that the use of the iPad will also increase pilot productivity, as long as they don't get distracted by Angry Birds. The mobile technology will provide pilots with real-time data and increase their situational awareness, something that is probably very important when navigating a six ton machine through the sky. The complete transition from paper to iPad is set to happen January 2013, but the FAA and Flexjet have already participated in six months of testing for the company's conditional authorization to go electronic.