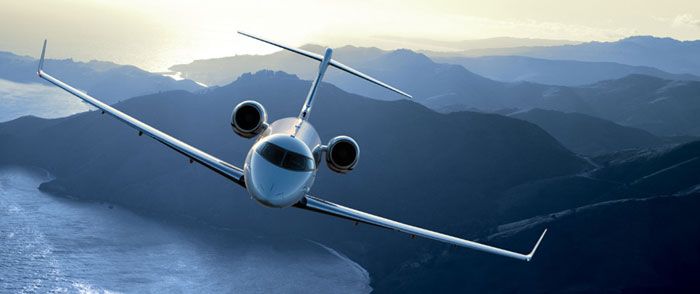 Photo Courtesy of Flexjet
Major players in the private luxury aviation industry are reaching out to members and offering special travel incentives to enrich their services and to enhance the experience for flyers.
One such example of adding value for members is found in the Flexjet 25 Jet Card Program. The firm's new "Coastal Connect" program enables members to fly at a special-incentive rate this holiday season. Flexjet taps its economy of scale derived from its numerous assets (aircraft) and then passes that savings on to its members.
"We are always looking for new and exciting ways to offer enhanced value and customizable solutions," said Deanna White, president, Flexjet. "By taking advantage of long-haul operational efficiencies, the Coastal Connect program is able to save travelers thousands of dollars. It is a win-win for both card holders and the Flexjet 25 Jet Card program."
From the West Coast, the firm's Coastal Connect program features lower rates for customers who fly to and from Arizona, California, Nevada, Oregon and Washington. Flights to and from Connecticut, Delaware, District of Columbia, Florida, Georgia, Maine, Maryland, Massachusetts, New Hampshire, New Jersey, New York, North Carolina, Pennsylvania, Rhode Island, South Carolina, Vermont and Virginia apply on the East Coast.
Coastal Connect is the newest feature of the Flexjet 25 Jet Card debit option. The program, which is for members at the $100,000 level, gives travelers access to as many private jet flight hours as required. The cost of each flight is deducted from the debit card balance, which can be replenished by an automatic (or a manual) recharge option.
Flexjet Jet Card carriers can travel by the hour on Bombardier private business jets, which include Learjet 40 XRs, Learjet 45 XRs, Learjet 60s, and Challenger 300s. Visit the company's website for complete details.