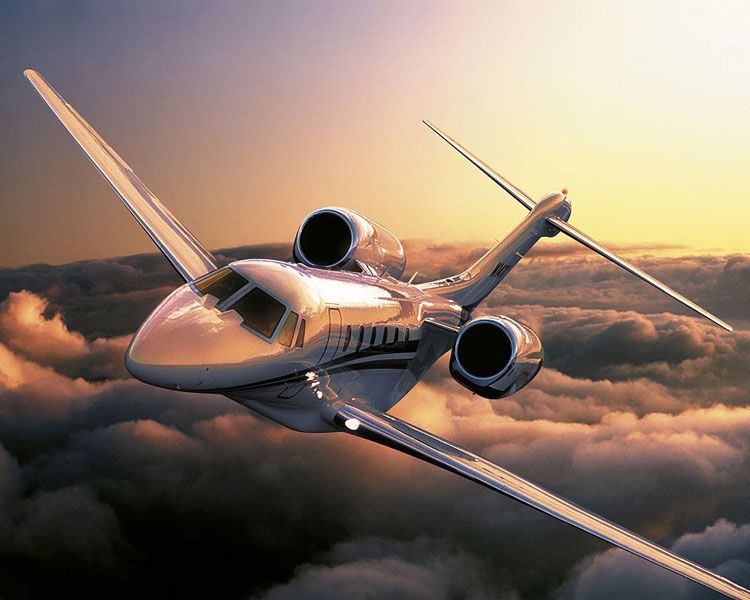 Photos Courtesy of Magellan Jets
Affluent travelers now have even more options for flying to and within the United States, because one of the world leaders in private aviation is expanding to the Russian market. Customers flying from Russia now have access to
luxury private jets
thanks to the partnership of aviation company,
Magellan Jets
with the
Russian Service Bureau
(RSB Travel). Together, they will accommodate Russian travelers when booking their private jet charters abroad.
With more and more people from Russia traveling to the U.S., Magellan Jets is expanding its global presence by partnering with RSB, which arranges luxury accommodations for its Russian clients. Operating from a fully-staffed office in Russia, one concern Magellan will satisfy for its new demographic is safety. "Over the years, we have seen a surge in business from the Russian market. To date, there haven't been many options for these clients that instill top level service and uncompromised safety standards," says President of Magellan Jets, Anthony Tivnan. Working with third party consultants Wyvern and ARG/US ensures safer service by providing Magellan and its customers access to records and audits of aircraft and flight crew.
Magellan has many years of experience catering to high-end clients, and they look forward to serving their new Russian passengers. "Through our long standing relationship with Russian Service Bureau, together we feel [we have] a competitive edge to tailor the total experience for these travelers. Any language barriers or cultural differences that these travelers may have experienced in the past will not be an issue when working with us."
Charters include in-flight catering, concierge, ground transportation, and pet-friendly flights. Expect to see a full marketing campaign in Russia in the coming months. Current promotions offered in Russia include the 10 Hour Jet Card with a starting price of $4,785 per hour, which allows three adults to travel below the cost of a first class ticket.
Magellan has over 30 years of aviation experience and are known for maintaining top-notch service and safety. Clients can choose from a variety of membership programs as well as point-to-point charter services. Benefits include guaranteed aircraft availability in as little as 10 hours notice, gourmet catering, and VIP ground transport. Magellan currently provides flights in the U.S., Caribbean, Mexico, and Europe.