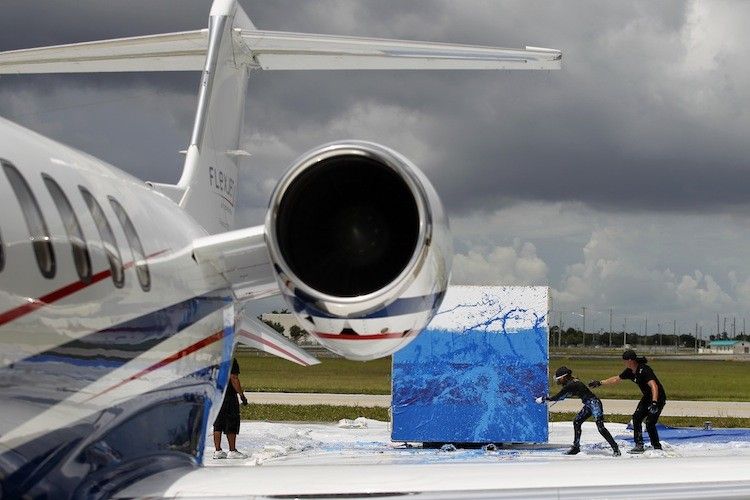 Photos Courtesy of Flexjet
In celebration of the pioneering aviation company's 50th anniversary,
Flexjet
has partnered with New York-based
Jet Art Group
to create one-of-a-kind masterpieces using a Learjet engine as a $10 million dollar "paintbrush." Artist Princess Tarinan von Anhalt used a Learjet 40 XR engine to project paint onto the canvas while strapped to a hydraulic platform 50 feet between the two. The engine emits a force of approximately seven tons, several times more powerful than hurricane speed winds, as well as intense heat, "blending and welding" the paint onto the canvas to create extraordinary abstract works of art.