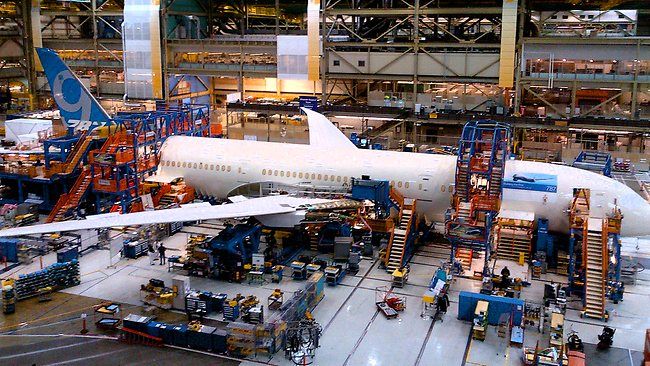 Photo Courtesy of Boeing
According to
Australian News
, Boeing is in the process of building a new 787-9 Dreamliner, which will be a much longer version of their older 787, for their first launch customer Air New Zealand. The updated aircraft will be able to accommodate 250 to 290 passengers (40 more than the 787) and will be using 20 percent less fuel than other planes of similar size.
The 787-9 build began May 30 in Everett, Washington, and will be making its first flights within a couple months. Air New Zealand can expect their new aircraft in early 2014, while 20 other customers all over the world have already placed their orders for 355 of the aircraft. "Integrating the 787-9 into our production system on time is another clear sign that we are well-prepared and well-positioned for the work ahead," says Mark Jenks, VP of Boeing Commercial Airplanes' 787 program. Considering
Boeing
's older Dreamliner went into service over three years late, the company seems pretty keen to stay on track this time.