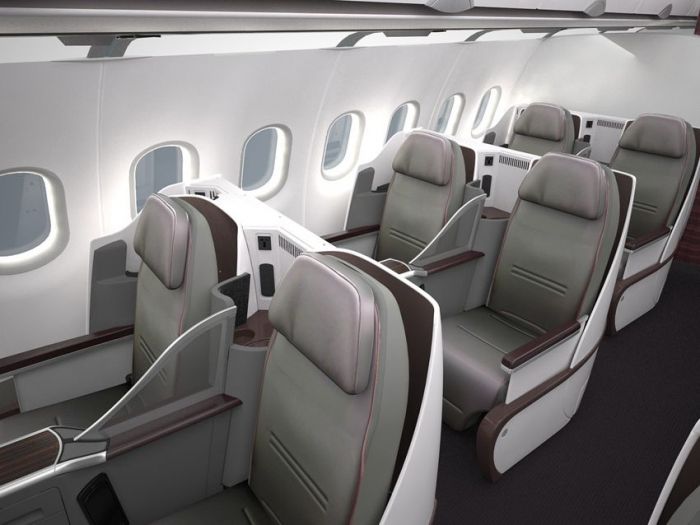 Photos Courtesy of Qatar Airways
Starting on May 15, Qatar Airways is making some serious changes to their offerings by launching daily, all-business class flights from their hub in Doha to London Heathrow. Eliminating the other classes typically on a flight, their Airbus A319 will be the first of its kind in the Middle East, according to Qatar, and will be full of roomy luxury seats and upscale service.
With a single aisle, there is a two-two seating configuration, with 40 seats in total. As expected, every seat is able to recline fully into flat beds and the airline's Oryx entertainment system will give complete access to over 900 movies, shows, games, and music channels. Passengers will also be able to keep in touch with friends and family with "the SMS mobile texting GSM and GPRS service upon this aircraft," meant to mimic the experience of being on a private jet.
"The airline goes to great lengths to consider passenger convenience and comfort at every step of their journey," says Qatar Airways Chief Executive Officer Akbar Al Baker. "The Doha – London Heathrow route is one of Qatar Airways' most popular international routes and it was only fitting that we introduce an all Business Class service on this key route, where customers will also be able to benefit from our new Qatar Airways premium lounge in London Heathrow's terminal four, and of course the Premium Terminal in Doha."
No word yet on how much it will cost to nab a seat on this plane, but The Telegraph expects people will be paying around $7,220 for the inaugural flight.