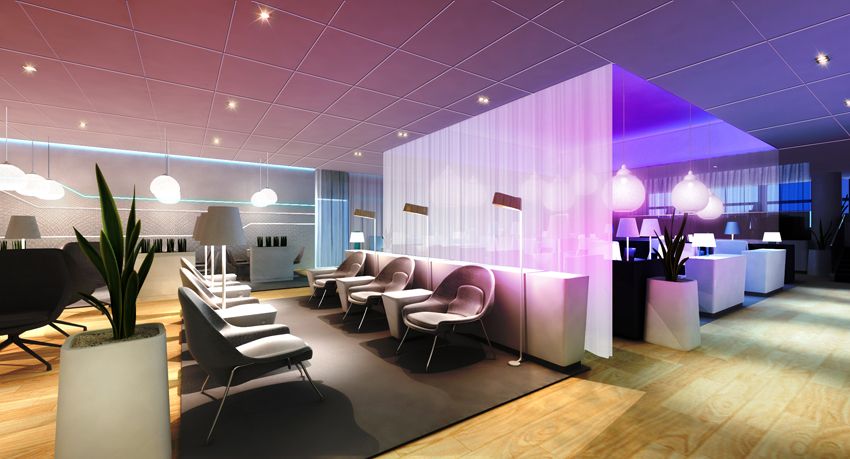 Photos Courtesy of Finnair
Finnair is getting ready to officially unveil their newest Premium Lounge and Sauna in the non-Schengen area of Helsinki Airport, which features a cool Nordic-inspired design and will be full of super high-end amenities. The lounge, which opens on July 1, will be available to all Platinum and Gold Finnair Plus members, as well as other oneworld top-tier customers.
Located adjacent to their award-winning lounge next to Gate 36, the new space was designed by the Helsinki firm dSign Vertti Kivi & Co. and features dynamic light changes, as well as video projections that are synced with the seasons and time. The atmosphere is meant to instill a sense of calm within the travelers, giving them a peaceful oasis (for work and relaxation) away from the bustle of the airport.
Of course, the 4,380-foot Premium Lounge also includes complimentary meals and drinks, all served on Marimekko tableware and within Iittala Ultima Thule glasses, and can seat up to 122 guests on carefully selected furniture pieces — like Tulip and Womb chairs created by Eero Saarinen. Anyone enjoying the new lounge and the original will also have full access to new private shower suites and the Finnish sauna.