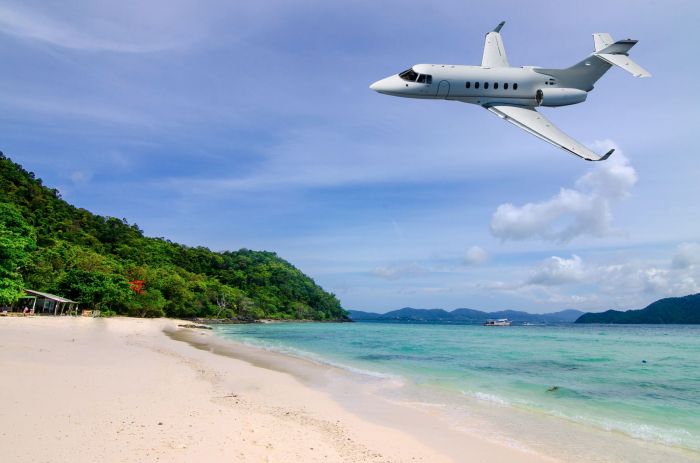 Photo Credit: Prasit Rodphan/Shutterstock
Directional Aviation recently announced their addition of Skyjet, a brand that consolidates on-demand charter companies, to their portfolio (which includes Flexjet and Sentient Jet). Focusing solely on private jet travel, Skyjet promises higher flexibility for clients, allowing you to fly when and where they want without having to commit to something up front. The company will be led from their New York City headquarters by industry veteran Greg Richman, who has been appointed the new president of the brand.
Richman brings 15 years of experience to the table and will oversee the company's business operations. Early in his career, he graduated from Embry-Riddle Aeronautical University and even became a licensed private pilot. In 2004 he joined Sentient Jet Charter and became their managing director in 2012, taking over their on-demand charter business.
Greg Richman; Photo Courtesy of Skyjet
"At Skyjet, we will offer a simple promise. We provide private jet fliers 'Expertise on Demand' for each and every trip. Our clients have immediate 24/7 access to dedicated teams of seasoned aviation experts whose sole focus is providing a flawless travel experience," says Richman. "Skyjet is already one of the largest jet charter companies with a team of 35 professionals and more than 1,000 clients. We are looking forward to continued growth as we lead the industry into a new era of private jet travel. As part of the Directional Aviation family of companies, we are thrilled to have access to the resources required to develop innovative and personalized tools to allow private air travelers to effortlessly access our services in a truly on-demand style."?