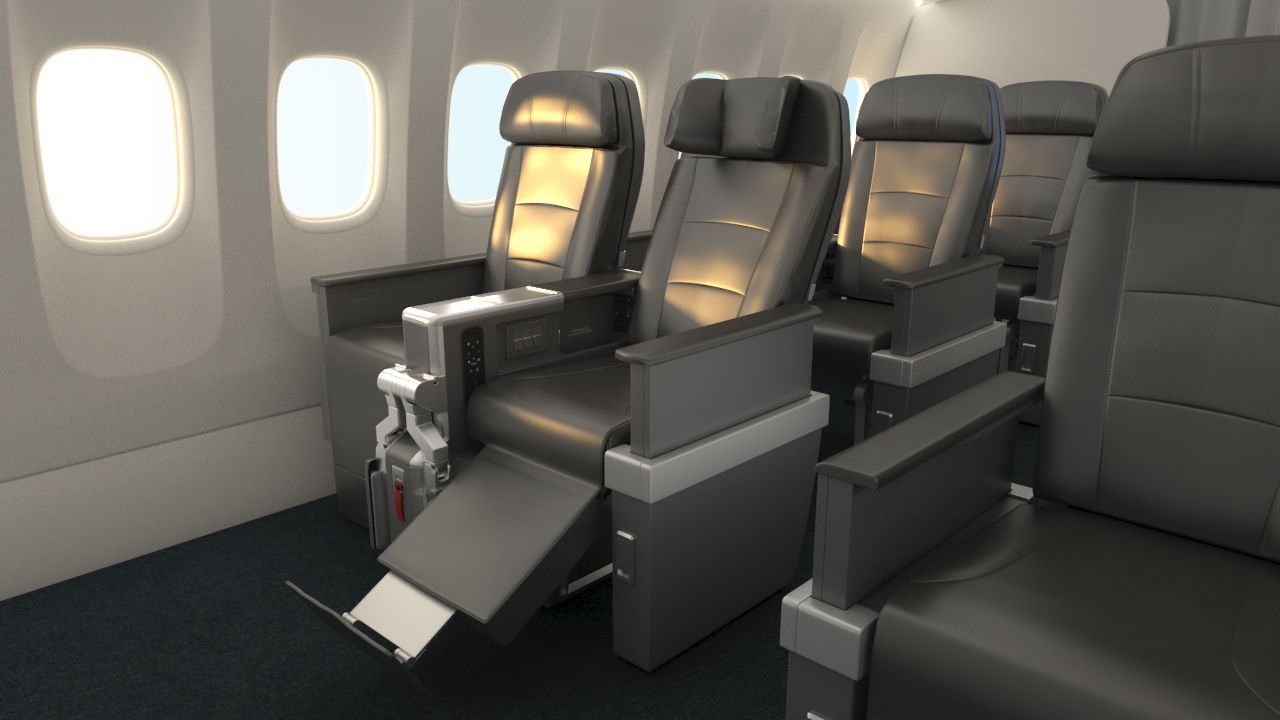 Photos Credit: American Airlines
American Airlines announced today the 2016 launch of their new International Premium Economy section, which will give passengers even more seating choices. An enhanced version of standard Economy, this new section will be situated right behind Business Class and will include many benefits over the Main Cabin, like more legroom, wider seats and more food options. Though American isn't the first carrier to bring in this new seating level, they have apparently studied their competitors to ensure that they'll offer their customers everything they expect.
"Travelers want more choice when they fly and have unique preferences depending on each trip. Our customers tell us they want a class of service between Business Class and Main Cabin, and this feedback provided the genesis for our new Premium Economy service," says Andrew Nocella, American's chief marketing officer.
Expected to roll out late next year, Premium Economy will first be added to the airline's Boeing 787-9. It will offer an extra six inches of legroom and will include personal on-demand entertainment systems that give access to movies, TV, music and games. Noise-reducing headphones will be provided, as well as an enhanced meal service, amenity kits, and complimentary spirits, wine and beer.
Premium Economy will be added to the Airbus A350 in 2017 and then to all Boeing 777-300ERs, 777-200ERs, 787-8s and Airbus A330s over the next three years.