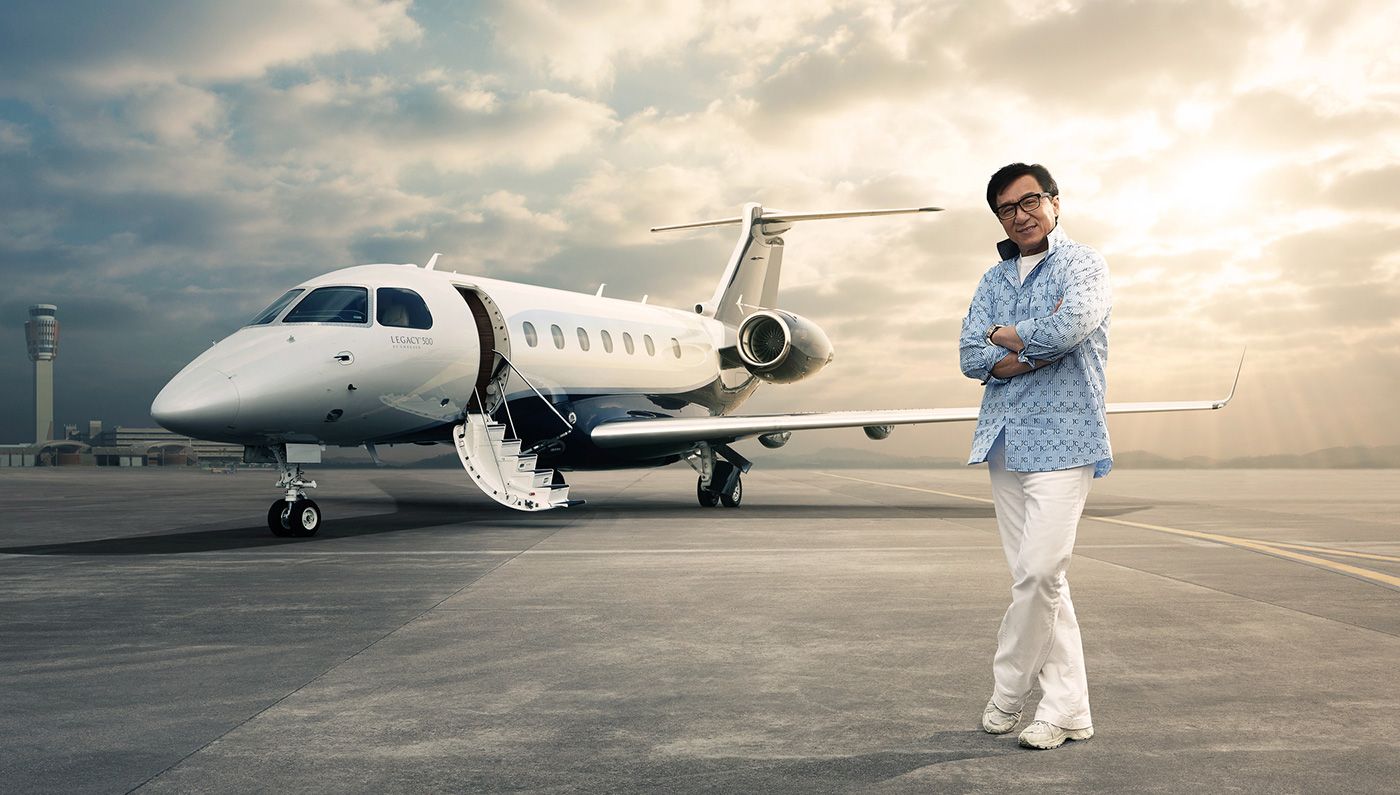 Photos Credit: Embraer
Embraer has just delivered the first Legacy 500 private jet to none other than Jackie Chan. The actor's relationship with the company dates back to 2012 when he got a Legacy 650 aircraft as China's launch customer, becoming a brand ambassador.
The $20 million jet has a range of 3,600 miles thanks to its twin Honeywell HTF75000E turbofan engines. Able to accommodate 12 people, the interior includes a bathroom, kitchen, seats that transition to beds, a high-definition entertainment system and up to nine personal displays spread out among the seats. "I believe Jackie Chan's choice reflects the changing mindset among Chinese customers that midsize executive jets can fulfill most of their business missions with higher efficiency and greater flexibility," states Guan Dongyuan, Senior Vice President of Embraer and President of Embraer China.
Chan seems pretty pleased with his new purchase, saying that the executive jet not only brings him great travel opportunities, but also allows him to "do more acting and philanthropic works around the world."