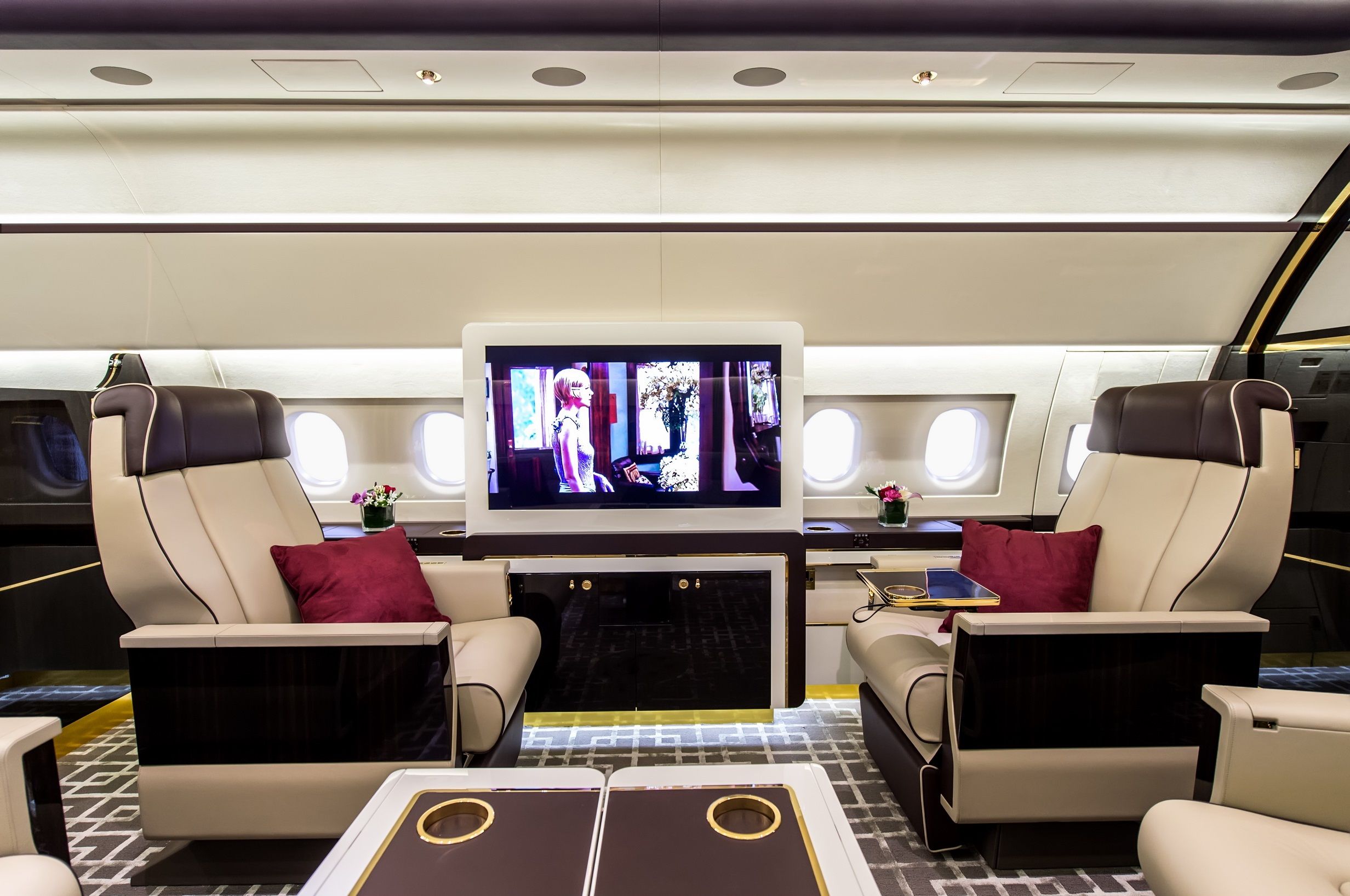 Photos Credit: Airbus Corporate Jet Centre
This new ACJ319 interior looks like a plush train car inside of a private jet and we like what we see. Designed by Airbus Corporate Jet Centre for an unnamed China-based company, the retro-inspired layout features five suites with entertainment tech, bars concealed by mirrors and 15 convertible seats.
The art deco interior boasts a minimalist aesthetic, with an earthy palette and pops of gold detailing. Passengers can socialize in the main lounge or parlor, which includes a widescreen TV, and retire to their rooms for privacy. The master bedroom has its own bathroom with a shower, as well as an office space and a couch that can be converted into a low table with two seats. The 78-foot ACJ319 has a nonstop range of 6,900 miles and can reach 540 mph.