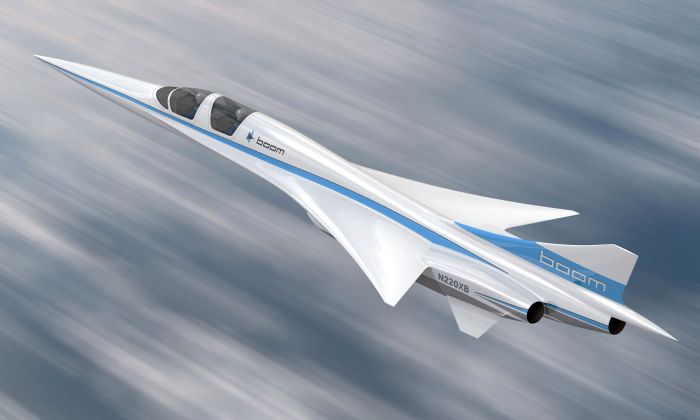 Photos Credit: Boom
Sir Richard Branson seems to always have something up his sleeve. A couple of weeks ago we told you about his new cruise line called Virgin Voyages, and this week the innovator debuted the brand's first 40-seat supersonic jet. The billionaire unveiled the protoype (nicknamed Baby Boom) during a private event at Centennial Airport in Denver yesterday.
In partnership with Boom Technology, Branson's aircraft is projected to be the fastest civil aircraft ever made. If all goes as planned, the jet will be able to fly from London to New York in 3.5 hours. At the event, guests got to meet Baby Boom, a XB-1 Supersonic Demonstrator and smaller version of the 40-seat jet said to be ready by 2020.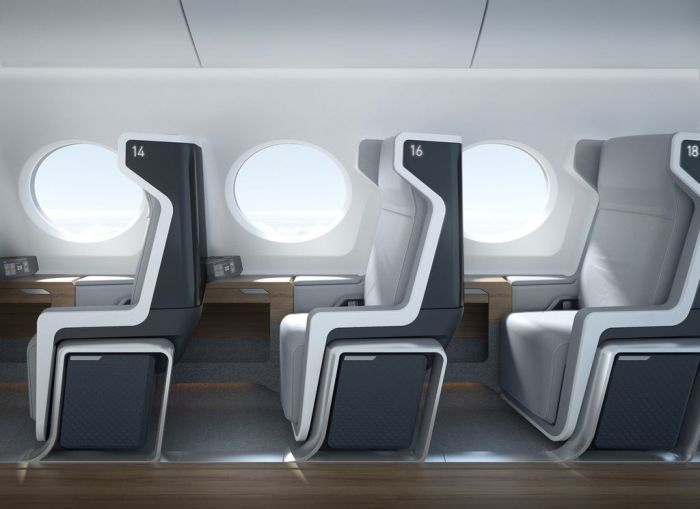 "I have long been passionate about aerospace innovation and the development of high-speed commercial flights," said Branson in a release. "As an innovator in the space, Virgin Galactic's decision to work with Boom was an easy one. We're excited to have an option on Boom's first 10 airframes. Through Virgin Galactic's manufacturing arm, The Spaceship Company, we will provide engineering and manufacturing services, along with flight test support and operations as part of our shared ambitions."
With room for only two passengers, XB-1 has a 17-foot wingspan and can hit can hit Mach 2.2, about 2.6 times faster than current commercial jets. Test flights will commence in late 2017. Although prices for trips from New York to London have not been announced, Virgin predicts the cost for a roundtrip ticket will be around $5,000 a person.