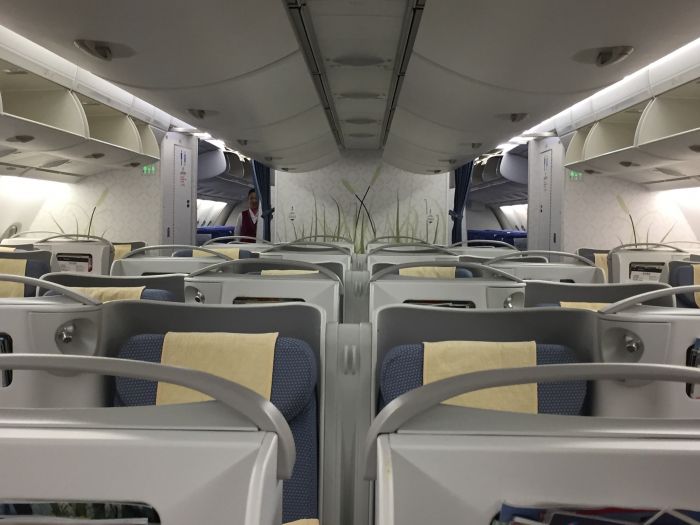 Photos Credit: Cynthia Dial
Recognized as the world's most populous country, it is little wonder that the Chinese carrier, China Southern Airlines (CSA), operates the world's largest jumbo jet—the Airbus 380. Based in Guangzhou and founded in 1988, the relatively young airline has made its name in superlatives: Asia's largest airline (said to be on track to be world's biggest), the continent's first airline to fly the polar route and China's first carrier to operate the A380.
With CSA's fleet of 536 planes now carrying an annual 110 million passengers, it seems appropriate to sample one of its most exclusive and extensive offerings—the Los Angeles to Guangzhou route aboard the A380, a 15.5-hour, 10,000-mile journey.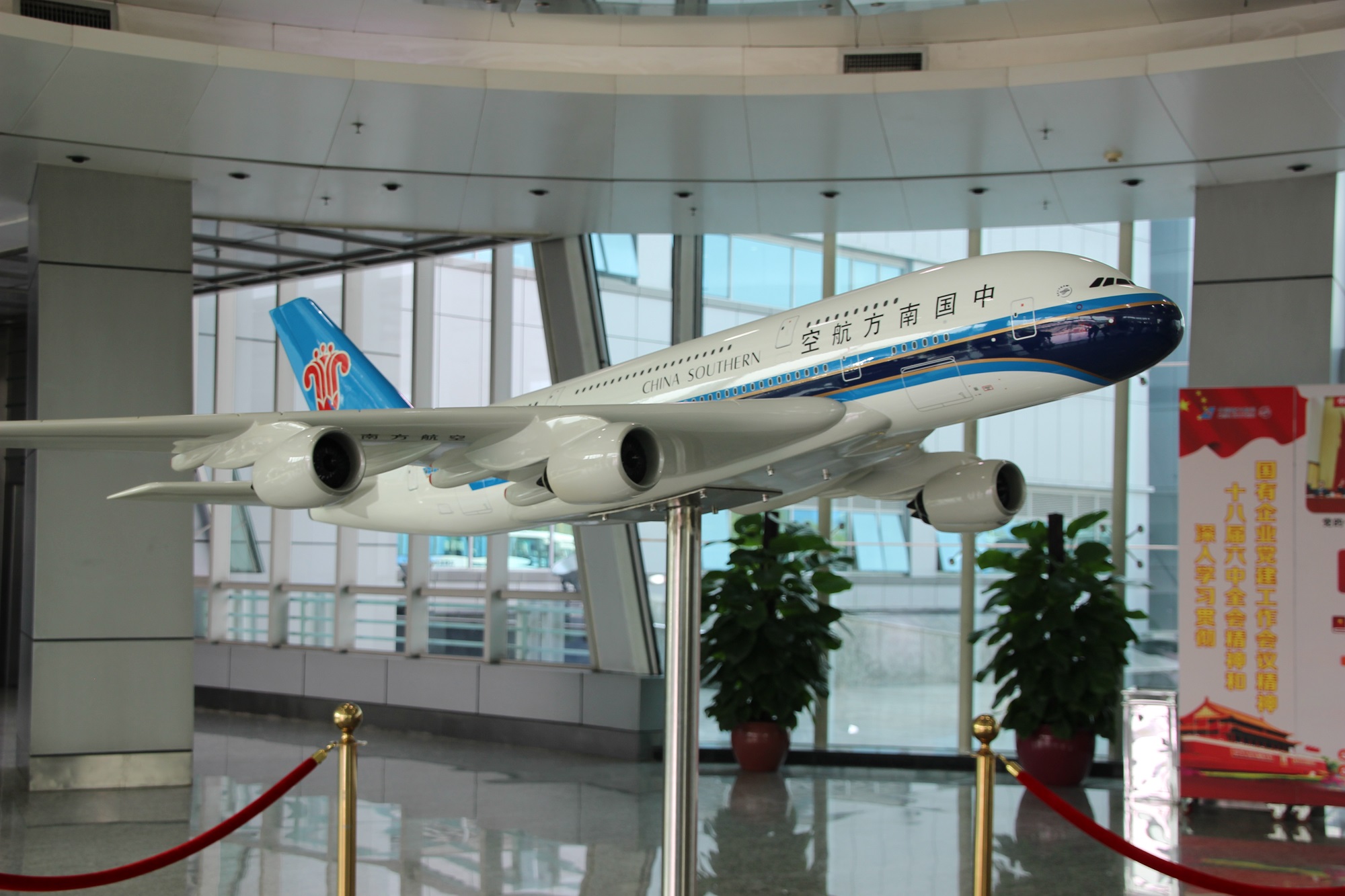 As the world's biggest double-deck, wide-body jet aircraft, it offers 40 percent greater passenger capacity than the next largest existing type of aircraft. At takeoff its weight reaches 560 tons, but its size seems inconsequential as the oversized jumbo jet gracefully lumbers down the runway to a smooth liftoff. Equally remarkable is that this airplane is renowned for offering one of the world's quietest in-flight experiences.
Details are impressive. With a three-cabin arrangement—Platinum Private Suites, First Class and Economy Class comprised of 506 seats located on an upper and lower cabin—the upper cabin provides 70 fully-reclining business class seats and 76 economy class seats; the lower cabin features eight box-type first-class seats and 352 economy class seats. The total area of these two cabins is as large as three tennis courts. However, because CSA's A380 has 19 fewer seats than other A380 aircrafts, passengers have more room.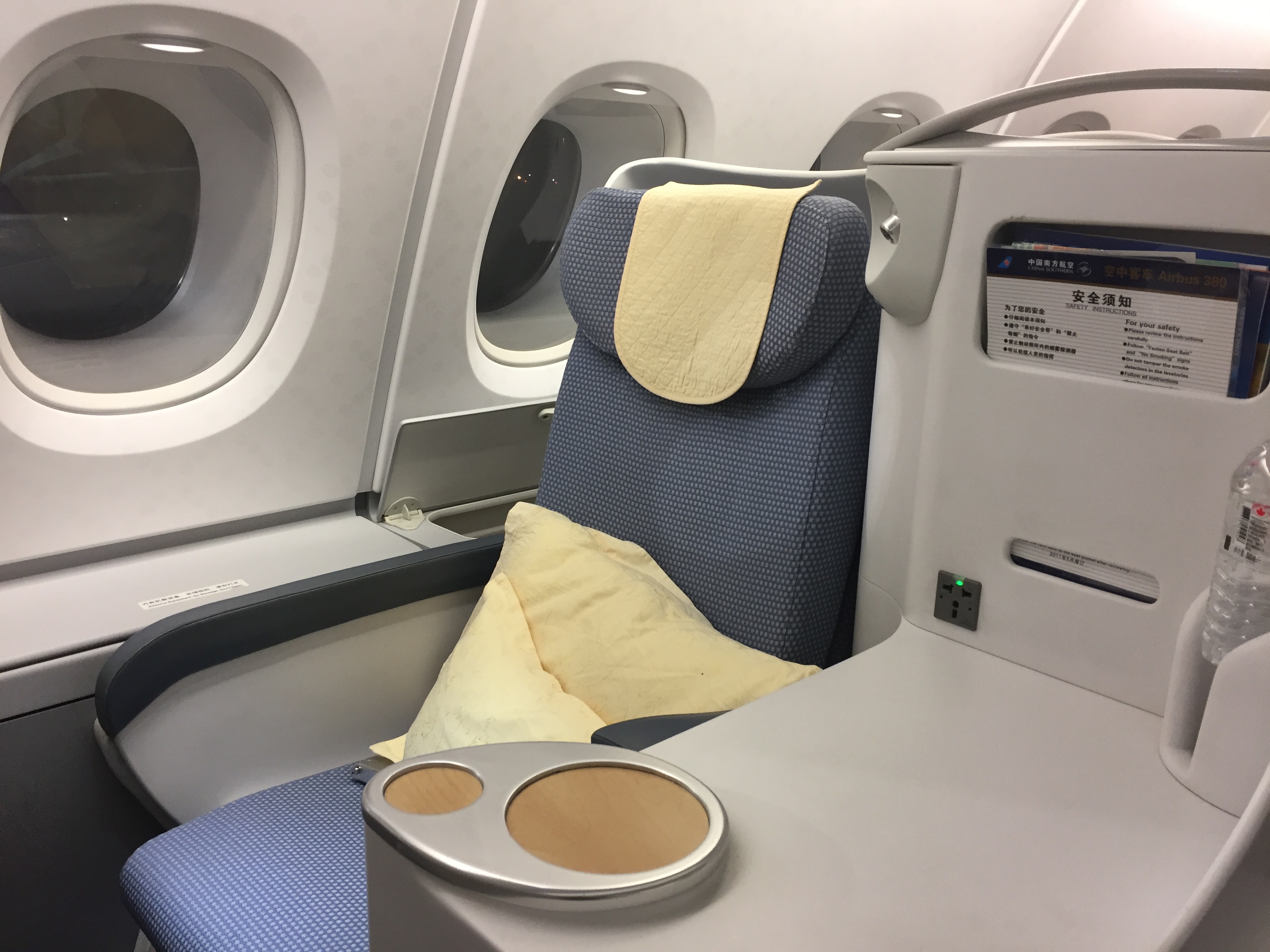 Then there are these tidbits regarding its premium offerings. First Class offers eight flat-bed private suites, each with a sliding door to ensure independent space and a divider between the adjacent seating areas that can be raised and lowered to guarantee even more privacy. Additionally, there are personal storage cabinets with password locks and a mood lighting system allowing the passenger to alter the box suite lighting to suit one of six moods. Business Class seating has a circular surrounding, which separates the passenger from its front and rear neighbors and creates an independent, private space, plus seating that reclines to a cozy bed.
All (First Class, Business and Economy) are privy to a fresh air filtration system that circulates the cabin air every three minutes. Should a passenger wish to use the time for work, there is full office software to handle Word, Excel and other common files. Then for the passenger whose goal is to be distracted, the onboard entertainment system presents more than 600 hours of programming with 1,200 channels.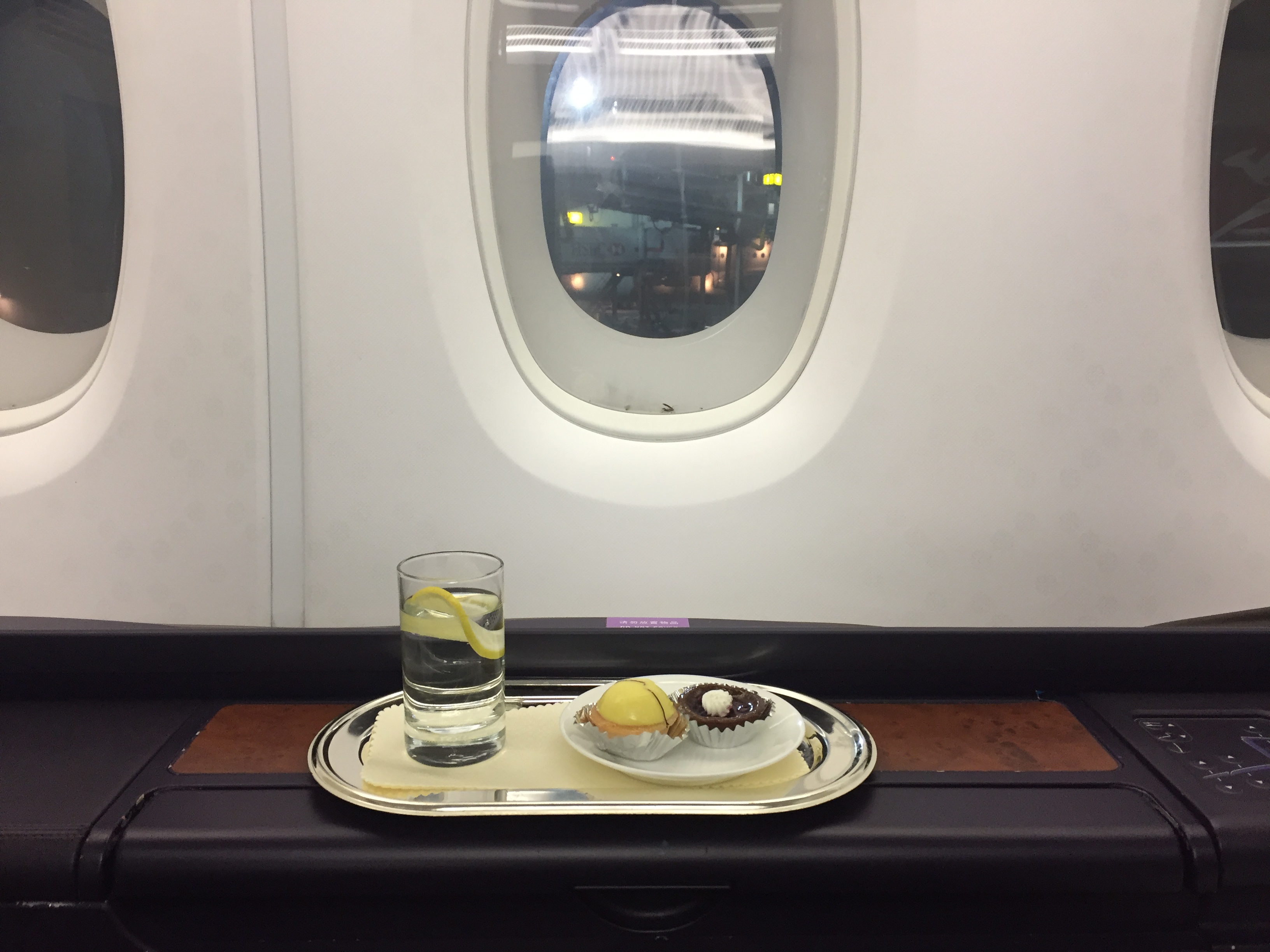 The icing on this CSA cake is initially apparent with the Salvatore Ferragamo-filled amenity kit. Its food and beverage service reflects the liner's attention to detail with traditional Cantonese cuisine served in addition to popular Western choices, spirits and fine wines carefully selected from the Air Cellar by on-flight sommeliers and the Air Tea House showcasing time-honored Chinese tea culture and etiquette presented by on-board tea specialists.
Attendants are eager to please and so attentive that even if they don't speak English well, hand gestures are attempted until nothing is lost in translation. A devotion to perfection is underscored even in setting the meal tray as stewards repeatedly reposition placemats until they are deemed flawless. Of special appreciation to passengers are the bathrooms that are refreshed after almost every usage (a gift during a 15 hour-plus flight).
Interested in the CSA experience? Look for planes with a red kapok flower on a blue vertical tail fin (the airline's distinctive logo) and sample its A380 experience. Bon voyage!