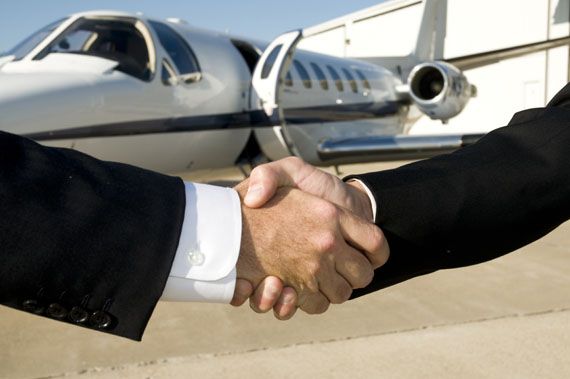 Private Jet Brokers:
There are three words that best describe a seasoned private jet broker — "details, details, details." A good broker can be the difference between a relaxing and worry-free travel experience, and one where you — the traveler — must concern yourself with minute details from start to finish. A broker serves as your own personal travel concierge and can be relied on for nearly every logistical aspect of a private jet trip.
A few of the areas in which a broker can be of valuable assistance include:
Locate the proper aircraft for your trip — Since brokers work with a network of thousands of charter operators, they have access to an unlimited fleet and can help locate the best aircraft for a specific itinerary. This access extends globally, as opposed to being limited to one geographical region.
Work with a vast network of worldwide charter operators to ensure best pricing available.
Plan specifics for your door-to-door itinerary — In addition to locating aircraft, brokers can also assist with additional concierge services, i.e. ground transportation, hotel accommodations, tickets to shows/events, etc.


Track itineraries — A good broker will not only provide an aircraft tail number and operator information, but he/she will track an itinerary to ensure a trip goes smoothly from start to finish.


Secure safety records, insurance, etc. — When available, brokers are able to obtain safety records and insurance information from aircraft operators used to provide to clients. This includes history of aircraft, as well as flight history and experience of flight crew.


Research any FAA records that may affect an aircraft selected for a specific itinerary.


Provide access to medical or cargo transport if/when needed.

Additionally, since the client contracts directly with the broker, the broker's responsibility is to "take care" of the client from start to finish, serving as a conduit between the client and charter operator. A good broker will ensure that he/she does everything possible to protect the interests of the client, thereby allowing the relationship to continue long-term. Without this careful attention to details, a retail client might be better off locating a charter operator in the local yellow pages.

By Anthony Newcombe
JustLuxe Contributor
Managing Principal, ANJET