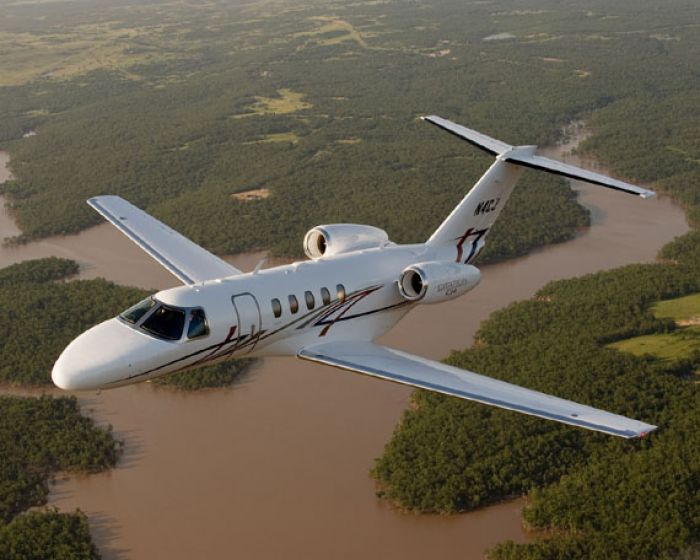 Private Aircraft:
The recently FAA-certified Citation CJ4 Federal Aviation Administration is the newest member of the
Cessna
fleet of business jets to take flight. It joins the Citation CJ1+, CJ2+ and CJ3 aircraft. The nine-seat CJ4 is approved for single-pilot operations and has a common pilot type rating like the other CJs. The identity of the proud new owner of the first delivered aircraft was not divulged.
The Citation CJ4 has a range of approximately 2,000 nautical miles and a top speed of 453 knots (521 mph). Cessna reported that both stats are an increase over figures released in 2006. It has a takeoff roll of 3,130 feet and is capable of a direct climb to 45,000 feet in 28 minutes.
The CJ4 is a green machine, as it is the first general aviation manufacturer to use GreenTrak. It is a proprietary system that minimizes total trip cost with a cost-indexing process that balances costs of operation, fuel consumed, and carbon emissions. The Rockwell Collins Venue cabin management system is being introduced in the CJ4
The base price for a standard-equipped Citation CJ4 is $9 million.