Anthony Newcombe View Profile

CEO | ANJET
Rethinking Commercial Airline Costs vs. Private Jets: A Case Study
May. 12th, 2010 | Comments 1 | Make a Comment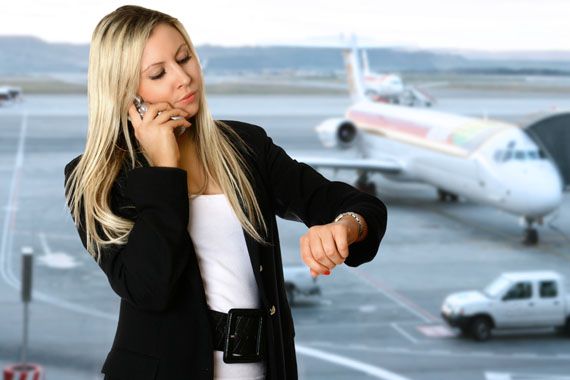 Private Air Travel:
Think you can't afford to take a family of four (4) on vacation flying on a private jet? Think again. When doing a cost comparison between flying privately and flying first-class commercially - and taking into consideration luggage fees and constraints, potential delays and cancellations, safety concerns, etc. - you'll find that flying privately may not cost much more than a first-class commercial flight and might actually cost less when taking into account various travel scenarios. Plus, the value of eliminating the headaches and hassle associated with commercial travel: priceless. It all depends on who's piloting the negotiations.
Scenario:
In 2009, two families of four (4 adults, 4 children) flew from Los Angeles, CA to Cabo San Lucas, Mexico for a four night-long vacation. They were able to travel on a private aircraft each way by purchasing two empty legs (where they were not charged hangar fees, overnights, or ferry fees for the planes traveling to or from their origin). Each family had one carry-on bag, three pieces of checked luggage and two golf bags each. Additionally, they used a private jet broker who not only located the best aircraft at the best possible price, but the broker also negotiated non-air travel deals and arranged for additional services, i.e. ground transportation, hotel accommodations, golf/spa packages, and the like. A well-connected broker can be an invaluable resource to make your entire travel experience as worry-free as possible.

Let's compare:


Private Jet
Commercial Aircraft
Difference
Tickets/airfare for 4 adults & 4 children (roundtrip, first-class)
$9,500*
$9,600
$100
Baggage Fees
N/A
$300(1 Carry-on and first 2; $50/each for the 3rd-6th checked bag)
$300
Hotel Accommodations
$2,500/4 nights
$4,480/4 nights
$1,980
Golf
$90
$180
$90
Wait time prior
to departure
Arrive 15 min. prior to departure each way, drive up directly to aircraft and board; On return home, remain on aircraft while customs officer boards aircraft to check passports – 25 min.; Total wait time: 55 min.
Arrive 2 hrs. prior to departure each way, wait in terminal before boarding aircraft; On return home, go through customs line, security, etc. – 1 hr. Total wait time: 5 hrs.
Private jet flyers spend 82% less time in the international flight process.**
Safety Concerns
All passengers scrubbed through the TSA list prior to booking.
Potential for unsavory passengers and criminal activity on board aircraft.


*This cost is based on the parties purchasing two separate one-ways for each leg. In the event that a true one-way is unavailable on either departure or return date, the broker will negotiate the best possible deal to obtain another aircraft, most likely adding approximately 30-35% to the overall cost stated above. Nevertheless, the total sum still remains very comparable to the commercial alternative.

**The international flight process includes arrival and wait time prior to each departure, customs process in both countries. This computation excludes additional time spent commuting to/from the airport, waiting for luggage, ground transportation, etc.

Although it is challenging to consistently locate true one-ways on the exact departure/return dates and times specified, with patience and flexibility a vacationing party can realize not only the convenience and comforts of taking a trip via private jet, but also give the commercial airlines and traditional mode of travel a true run for their money. This scenario can happen and does happen with the assistance of a quality, experienced private jet broker. Making this happen is not a question of "if," but rather a solution of dollars and "sense."

See our picks for Best Luxury Airlines

By Anthony Newcombe
JustLuxe Contributor
Managing Principal, ANJET
Finding the best in luxury can be a daunting task, which is why we've taken it on for you.
LET'S CONNECT LUXURY NEWS & MORE