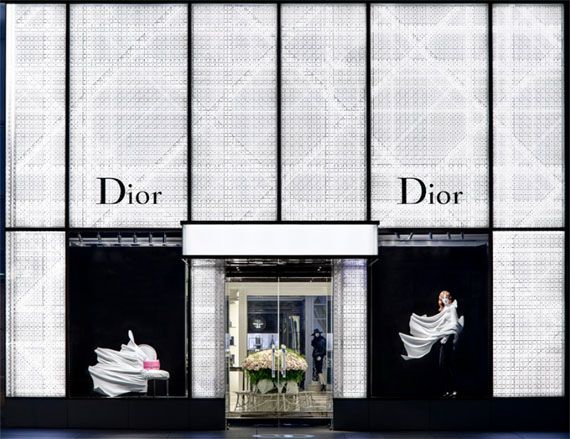 Photo Courtesy of Dior
The argument can be made that the work of a
fashion designer
should be considered as art. A form of self expression, styles evoke emotions in those that view them, much like a painting hanging in a gallery.
Christian Dior
has been admired over the years as one of those designers that make art an integral part of their work. Exlemplfied by past projects like 2008's "Christian Dior and Chinese Artists" in Beijing and "Inspiration Dior" at the Pushkin Museum in Moscow in 2011. Not to mention runway shows that will take the viewer from the warehouse in which they sit to a completely different universe where colors and shapes are its inhabitants.
It comes as no surprise then that Dior has chosen to work with contemporary artist Daniel Arsham on a new window installation to be displayed in Dior boutiques in New York, Paris and Milan in September and October. A portion of Arsham's vast creations include three-dimensional chalk-white resin sculptures that beg the observer to take a second look; maybe even a third or fourth.
The collaborative window displays have pulled from past works, but infuse inspiration from the pleats of Dior dresses from the 40s and 50s. Imagine crisp, white sheets whirling through the air on a windy day. They can only float around for so long before catching on something...or someone. The installations showcase the moment where the sheets catch a mannequin in the window, as well as Dior's iconic symbol: the medallion chair. These fiberglass drapes are molded by Arsham in such a way that they appear to still be in flight, while their shape still remains soft.
Look for the memorable display at any of these three fashion capitals while shopping for your next must-have Dior creation.
New York City
57th Street
September 10-22

Paris
Avenue Montaigne
September 20-October 14

Milan
Via Montenapoleone
September 20-October 5