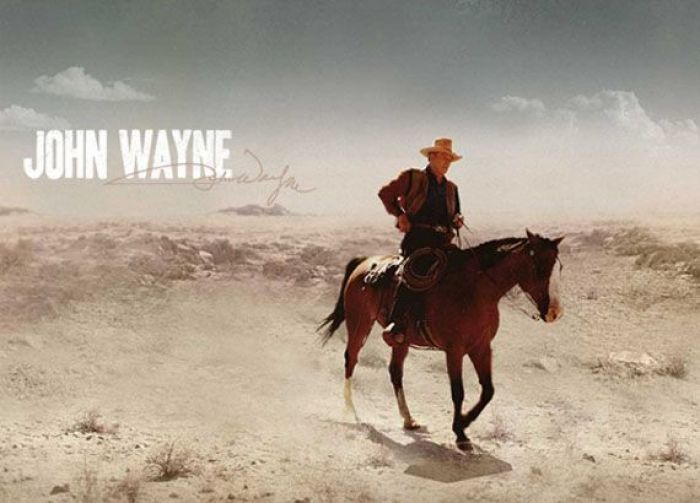 Photo Courtesy of John Wayne Official Site
Paraphrasing a quote made famous by a tiger that has earned his stripes, things are great in the auction industry this year. Whether it is the math or the aftermath of the current economic situation, the demand for coveted
collectibles
this year has amped up sales reported by auction houses in 2011. This year continues to be one for auction-adventure stories.
It is a divergent array of items ranging from artwork to automobiles to historical documents to entertainment memorabilia, and other highly desired collectibles have two things in common: Sold lots are exceeding pre-sales estimates and new world records, in various categories, are being established at an unprecedented frequency.
John Wayne Enterprises and
Heritage Auctions
recently aligned and auctioned off $5.38 million of items that included more than 700 costumes, scripts, and other pieces featured in the films of acclaimed actor John Wayne. Heritage Auctions reported that dozens of the lots substantially exceeded pre-sales estimates. Many pieces sold for twice as much and even more. 
Top items sold at the two-day event held in Los Angeles, California, at the Hyatt Century Plaza, on October 6-7, were the screen–worn beret from the film
Green Berets
sold at $179,250. The actual Golden Globe Award that the Duke won for his performance in
True Grit
tapped out at $143,400.
Additional items that exceeded pre-sale expectations include a cowboy hat appearing in
Big Jake
and
The Cowboys
and an eye patch from
True Grit
. The two sold at $119,500 and $47,800, respectively, and Wayne's last driver's license garnered $89,625. The John Wayne Cancer Foundation will receive a portion of the proceeds from the auction.
"The beret that Wayne wore in
The Green Beret
shocked the room when it brought the astounding record price for a costume hat of more than $179,000," said Greg Rohan, president of Heritage Auctions. "The hat Duke wore in
Big Jake,
and
The Cowboys
brought the astronomical amount of $119,500, a record auction price for a costume cowboy hat." For more details of the auction, visit
HA.com
.