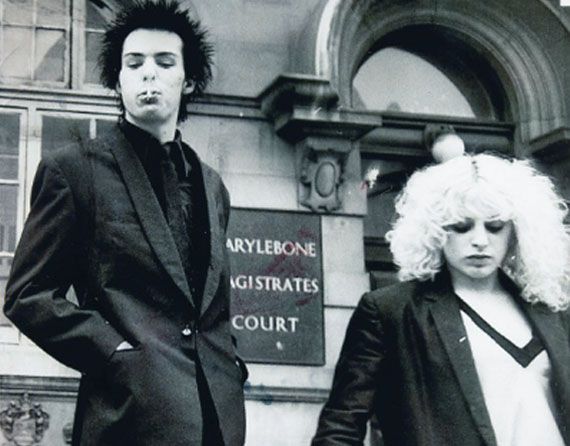 Photo Courtesy of Christie's Images Ltd. 2011
Two upcoming sales of pop culture memorabilia at Christie's this month contain some sensational items of celebrity clothing. On November 15 at the Pop Culture: Rock and Pop Memorabilia auction in London the house will offer a black suit worn by the Sex Pistols' Sid Vicious from 1978, estimated at $15,990 - $23,985; a wild velvet jacket worn by T. Rex's Marc Bolan circa 1975-1977, estimated at $7,995 - $11,193; a black leather vest worn by Johnny Cash circa 1964-1969, estimated at $3,198 - $4,797; and one of Michael Jackson's trademark fedoras from 1984, estimated at $2,399 - $3,198.
And on November 23rd at the Pop Culture: Film & Entertainment Memorabilia sale in London, the auction house will offer Harry Houdini's canvas straitjacket, estimated at $23,985 - $31,980; Stan Laurel's trademark black bowler hat, estimated at $9,594 - $12,792; a pair of James Dean's wool trousers from 1955's Rebel Without A Cause, estimated at $6,396 - $7,995; Al Pacino's jacket from 1972's The Godfather: Part II, estimated at $6,396 - $7,995; and Marilyn Monroe's gloves and scarf, estimated at $1,599 - $2,399.
For details about the auction and to view the entire catalogue, visit Christies.com.