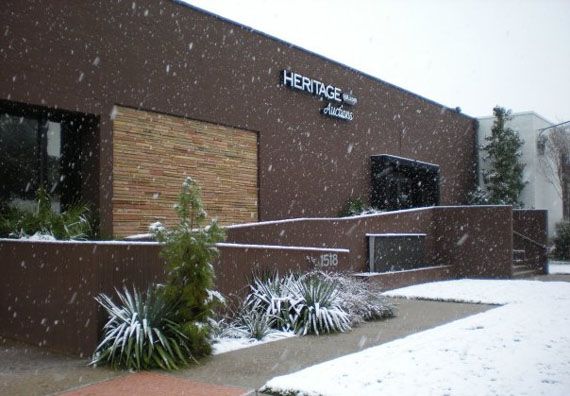 Photo Courtesy of Heritage Auctions
On the heels of announcing its best-ever sales year, Dallas, Texas-based auction house
Heritage Auctions
announced the appointment of Brian Roughton as its director of American and European Art.
Mr. Roughton's work encompasses more than 45 years of experience as a national dealer and as a builder of both private and corporate collections. Roughton will work in Dallas where previews and auctions occur regularly, at Heritage's Design District Annex.
"In life and especially in business, opportunity and a perfect fit are a rarity," said Roughton. "Working with my friends and neighbors at Heritage as their new director of American and European paintings is the perfect challenge. It gives me the opportunity to share my knowledge and to use my reputation and 45 years of experience with Heritage's art staff to help raise the department to the next level."
Heritage Auctions reported sales for 2011 of more than $806 million is the best ever for the world's third largest auctioneer. The U.S. Coin department was the sales leader, generating more than $196 million. World Coins set a high mark for sales at $39.45 million. The $26 million in sales by the Vintage Comics and Comic Art department also was significant, showing a 13 percent year-over-year increase. Heritage Jewelry auctions, at $17.4 million, doubled its sales over the previous year. Vintage Sports Collectibles also increased 100 percent in 2011 with more than $16 million.
"The bottom line is that service and value will always sell, and Heritage specializes in the very best of both," said Greg Rohan, president of Heritage Auctions. "Collectors respond to that. They know us and they know we understand them. The result has been a decade of tremendous growth." For more information, visit
HA.com
.