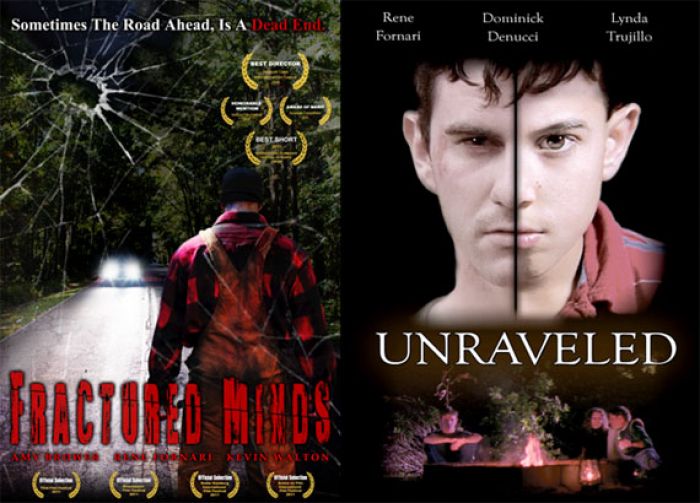 Photo Courtesy of Walking Wolf Productions
As the world of entertainment moves onto the Web, Walking Wolf Productions is preparing to follow suit. Founded by industry insiders Frank Battiston and Rene Fornari, Walking Wolf Productions has recently added Kevin Walton to its roster, making it a trifecta of talent that perfectly matches the company's mantra to educate/elevate/entertain in every production.


The team met while working on Unraveled, a property the company now owns. Taking the name from one of the founder's experiences in Florida's Native American provinces, Walking Wolf Productions has big plans for the future of Indie films. First up is Fractured Minds a thriller/horror, followed by two other films with a survival theme: Tainted Touch, an arthouse drama and Unraveled, a thriller. Eventually the three short films will be combined into a feature length anthology.

While exploring film options, Walking Wolf Productions plans to transform the Indie film scene on the Web, with Walking Wolf TV, a platform for Indie film. The team hopes that the move will make Walking Wolf an icon in the independent film industry and change how the public views Indie film.

While Walking Wolf TV eventually wants to have sponsors to support the project, right now there are already two shows in development: an on-going drama Under the Sun which uses a Tales from the Crypt meets Sex & the City narration device and Midnight Hellion, a mini-episode series similar to Harper's Island.

If you're interested in developing your own project, Walking Wolf Productions is currently hosting a contest via Twitter and Facebook on which followers can pitch their idea for their next series. Winners will get to see their idea come to life and receive an associate producer credit. In keeping with Walking Wolf's plans to move the Indie world onto the Web, the production company is currently offering their short films for free through March on their Facebook page. Walking Wolf Productions can be found at WalkingWolfProductions.com.