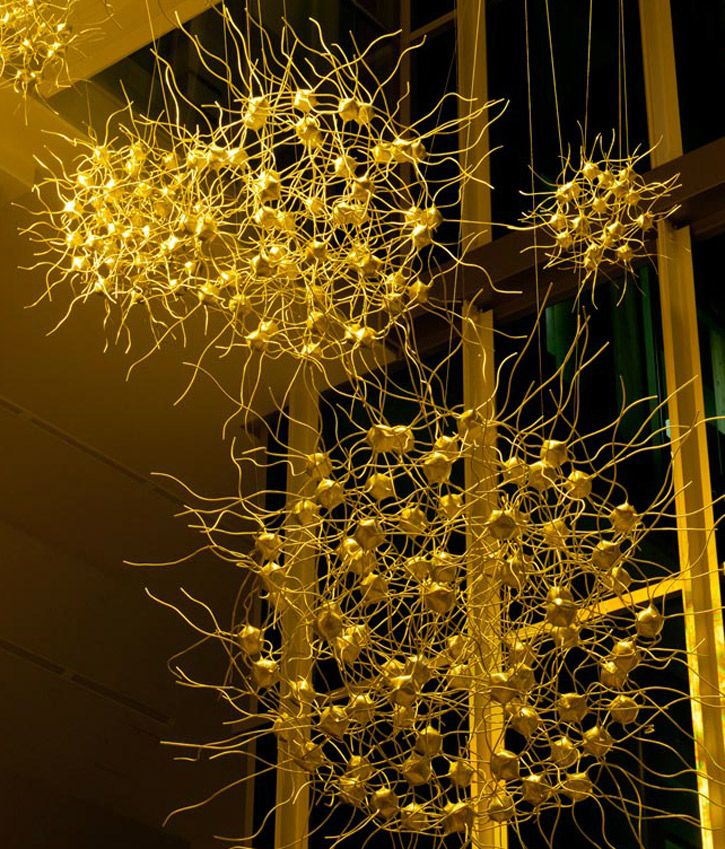 Photo Courtesy Cliff Garten Studio
Artist
Cliff Garten has received two individual artistic fellowships from the National Endowment for the Arts, the Bush Foundation Fellowship for Individual Artists, the Bush Foundation Leadership Fellowship, and the Jerome Foundation Travelling Artist Grant for his incredible work on more than fifty sculptures throughout North America. Garten's work can be found in collaboration with projects that include architecture, landscaping, and engineering.
Of the sculptures found in civic buildings Garten has said that he wishes to help connect people with the places they frequent through his sculptural pieces, providing the opportunity for energetic potential for both social and ecological creation. The artist's most recent work was completed this year in Salt Lake City in the James L. Sorenson Molecular Biotechnology Building at the University of Utah. The Neurostar Project features orbed protrusions with "neuron-like" structures which emanate from the metallic, air-born globes.
Garten was inspired by the research done within the biotech building, suspending these structural "elements" and animating them with LED lights that illuminate the Neurostars by night. In addition to his large-scale sculptures, Garten works on smaller pieces and on paper as well. When using paper as a medium, Garten strives to utilize digital engineering technology, while his smaller scale studio sculptures further explore the concepts he executes in larger civic works.
To see Garten's complete portfolio of work visit
CliffGartenStudio.com
.