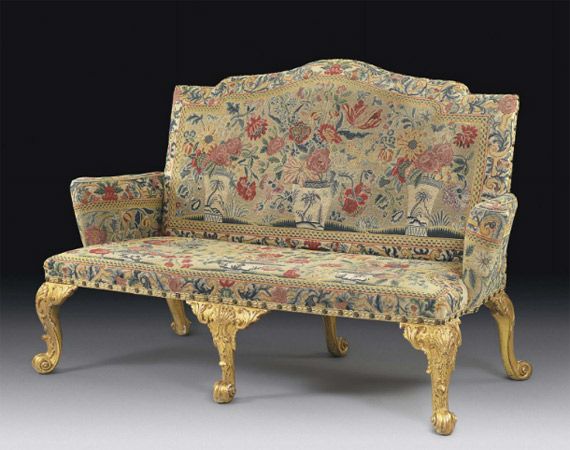 Photo Courtesy of Christie's
Christie's auction house
announced that the sales results from the recent Van Cliburn Collection amounted to $4,381,550. Eighty-nine percent of the lots presented sold, with 92 percent at value. A set of George II Giltwood Mirrors, credited to Matthias Lock, circa 1750, was the highest priced lot of the event, selling at $464,500.
"Van Cliburn's legendary appeal as a performer and a collector was celebrated in Christie's saleroom as buyers from all over the world responded with tremendous enthusiasm to the superb Russian works of art, English furniture, English silver and jewelry in his collection," said Will Strafford, head of private collections for Christie's, in a prepared statement on the event.
Three of the top 10 lots that sold will remain in Cliburn's home state of Texas, according to Capera Ryan, managing director of the Southwest region for Christie's. "The sale was 92 percent sold with many pieces far exceeding their estimates, including his exceptional pair of George II Giltwood mirrors attributed to Matthias Lock," said Andrew McVinish, specialist of the collections department for Christie's.
At the height of the Cold War between the U.S. and Russia in 1958, American pianist Van Cliburn first achieved worldwide acclaim by winning the International Tchaikovsky Piano Competition held in Moscow. A prodigy at age six, he won a statewide competition in Texas at the tender age. The musician was awarded a Grammy Lifetime Achievement award and was presented a National Medal of Arts by President Barack Obama.
For more information on this auction and more, visit
Christies.com
.