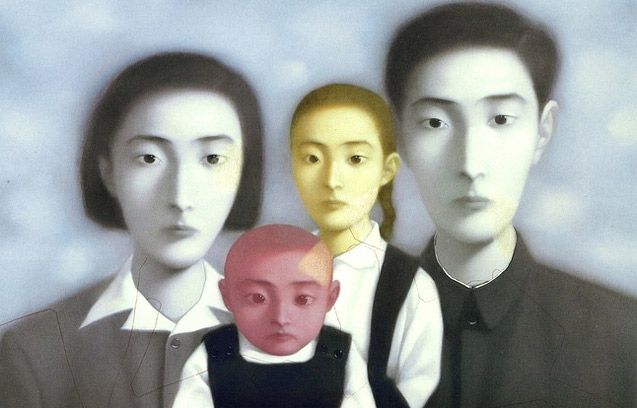 Photo Courtesy of M+ Museum
A former Swiss ambassador, Uli Sigg, is donating nearly $163 million dollars worth of Chinese
contemporary art
to a Hong Kong museum that is scheduled to open in 2017. The privately owned collection contains nearly 2,200 pieces of art. The body of art features well-known artists including Zeng Fanzhi, whose notable commissions are recognized by his paintings containing men in suits and wide plastered smiles, as well as Zhang Xiaogang's ghostly family portraits.
Many of these works are estimated to be worth millions of dollars at
auction
. Of his 2,200 pieces, Sigg will be the gifting the M+ Museum with 1,463 works; however, the museum has also promised to give Sigg $22.7 million for 47 additional pieces in order to show its commitment to the acquisition. M+ Museum will be comparable in size to the New York Museum of Modern Art, featuring artwork, sculpture, and architecture beginning from the 1960's.
Sigg's contributions will take up about 15,000 square feet of the museum, highlighting works from mainland China during the late 1970's. Works included are sculptural pieces from artist Wang Keping as well as Sun Yuan and Peng Yu. Sigg's collection is so vast that some of the pieces require room-sized installation spaces. After much deliberation about which institution to bequeath his incredible holdings, Sigg decided on Hong Kong with the hopes the new museum would catapult the city into the artistic leagues of London and New York as well as maintain his collection's care.
For more information visit
WKCDA.hk