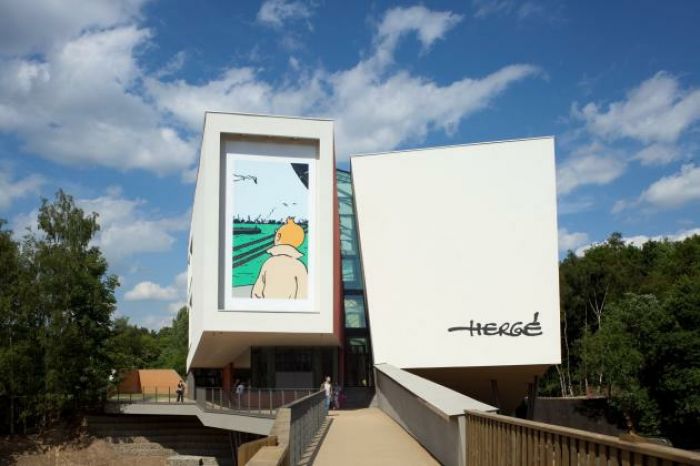 Photo Courtesy of Hergé Museum
The Hergé Museum, located near Brussels, Belgium, celebrates
artist
Georges Remi (pen name Hergé) who was the creator behind the Tintin comic adventures. Although the idea to create a museum dedicated to the enigmatic artist and his work had been talked about for many years, it wasn't until January of 2001 that definite plans to build the Hergé Museum began to take shape. With the help of the Hergé Foundation and architect Christian de Portzamparc, the museum opened in 2009 in Louvain-la-Neuve, Belgium.
With the Tintin comics, Hergé pioneered the ligne claire style of drawing, characterized by strong lines, bold colors, and limited contrast. His comics first began captivating audiences when he began working for the Belgian newspaper
Le Vingtieme Siecle
drawing cartoons for the children's section. Tintin made his first appearance in 1929 after which he became an nearly overnight success in the artist's home country as well as internationally.
Pritzker Prize-winning French architect Christian de Portzamparc took the job of honoring one of the world's most iconic comic artists, integrating Hergé's recognizable style into the foundation of the museum's structure. The Hergé Museum contains more than 80 drawing, 800 photographs, and a menagerie of other objects and documents that honor the colorful world of Georges Remi.
To learn more visit
MuseeHerge.com
.