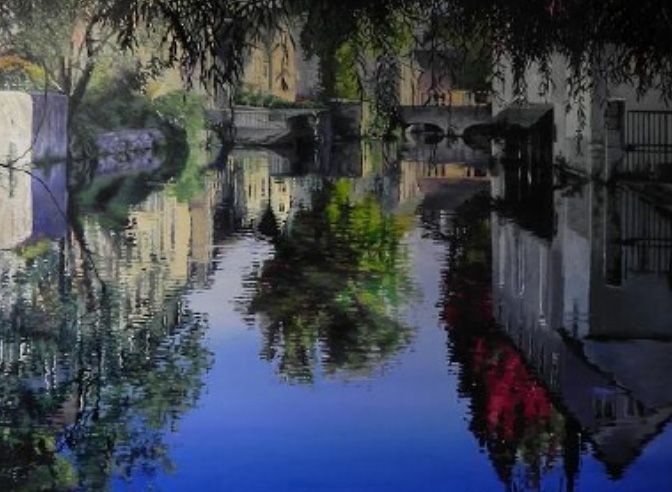 Photo Courtesy of Christie's
Art produced by talented employees of the world's premier auction house will be presented at Christie's 13
th
Insider Art Exhibit. The yearly event shines a spotlight on emerging artists who also work in the various departments at Christie's.
The special show provides "working" artists an opportunity to display their art, while providing a forum for patrons to acquire these items at approachable prices. The pieces shown at the Insider Art exhibit will be for sale at the discretion of the artists.
Artists whose works will be exhibited include Robert Samartino, Joe Egan, Maho Kino, Renzo Ortega, Elisa Sassera Homo, and Christian Curiel. These are not aspiring moonlighters without pedigree, as they possess impressive résumés in the creative community for their contributions.
Robert Samartino is a member of the Queens Council on the Arts whose work has appeared at various galleries and exhibitions. Renzo Ortega is the recipient of a Merit Scholarship and has appeared in major shows in New York and Peru. Christian Cruel is an award-winning artist whose art has been shown at galleries and museums worldwide, such as the Fondation Cartier pour l'Art Contemporain in Paris, France, the Bass Museum of Art in Miami Beach, Florida, the American Society, El Museo Del Barrio, and the Lehmann Maupin Gallery in New York.
The Christie's Summer 2012 Staff Exhibition will be presented at Christie's New York at the Rockefeller Plaza from July 31 to August 21, 2012.
For more information visit
Christie's.com
.